74th-Annual Tony Awards unite American theatre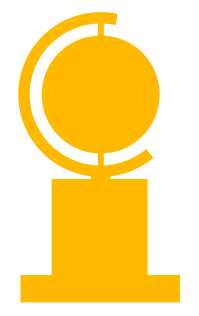 Nothing brings American theatre together like the Tonys. The 74th-annual awards show was held on Sept. 26 and continued a tradition of phenomenal musical performances and emotional, heart-rending speeches. 
This year's host was none other than Tony-winning actress Audra McDonald. The show kicked off with a performance from the original "Hairspray" cast with the famous song "You Can't Stop the Beat." It was the perfect way to open up the night with its exciting and upbeat nature. The opening performance was one highlight of the night and gave insight to the atmosphere that would settle in the venue.
A large number of awards were given throughout the evening in an array of musical and structural categories. "Moulin Rouge: The Musical!" and the newly produced "Jagged Little Pill" play celebrated huge wins. While both productions were commemorated in several categories, "Moulin Rouge: The Musical!" took the spotlight, winning 10 Tonys by the end of the night. 
Of course, there were the tear-jerking acceptance speeches including Lauren Patten's for Best Featured Actress. Patten used her speech to talk about the importance of nonbinary representation and acceptance of gender nonconforming identities. Patten's words facilitated a sense of pride for Broadway in commemorating the efforts made to come so far as a community. 
The Tonys also featured the award-winning performer Jennifer Nettles singing "Anyone Can Whistle" by Stephen Sondheim. Nettles's rendition had the entire venue in emotional awe. 
Following Nettles's performance was the presentation of the Best Choreography award to Sonya Tayeh for "Moulin Rouge: The Musical!" Tayeh's acceptance speech was one of the most riveting of the night. While giving thanks to everyone who participated in the musical, she ended her speech with a message to the dreamers: "Please continue to truth seek because who you are is real and who you are is beautiful."
Every moment spent on the Tonys's stage was a memorable contribution to Broadway history. From the influential speeches to the spellbinding performances, the Tonys never fail to bring together such a diverse community. The overall theme "Broadway is Back" contributed greatly to the atmosphere of the night. All members of theatrical production from writers to the audience were impacted by Broadway's hiatus. The return of the Tonys was a symbol of hope for the future and progress for the world.