Taylor Swift's surprise song keeps fans 'dancing in their wildest dreams'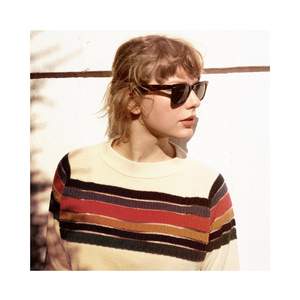 After Taylor Swift's "Wildest Dreams" went viral on TikTok, she released "Wildest Dreams (Taylor's Version)" on Sept. 17. This was a huge surprise to Swifties, considering she just released an album, Fearless (Taylor's Version).  Despite the song's unexpected release, fans streamed it two million times in the first four hours.
That Friday, the music sensation posted a clip of her doing a famous TikTok trend with a colorful, zooming-in background combined with her new version of "Wildest Dreams." After seeing all the popularity her clip received, the star took to Twitter: "Hi! Saw you guys got 'Wildest Dreams' trending on TikTok, thought you should have my version." 
The rights of Swift's first six albums were sold by Scooter Braun to a private equity firm, without her knowledge. Since this controversial sale of all her albums, Swift has been re-recording all her songs. Bringing her new song to No. 5 on the iTunes charts the day of its debut, fans could not have shown how excited they were for the release of this song any more. Her music makes all her listeners feel like they understand her while also being able to enjoy and relate to a lot of the lyrics.
Her new version of "Wildest Dreams" can put the listener in a daze. The subtle background beat makes the song heavy but heartfelt. Listening to the lyrics gives more context on how Swift was feeling when writing the song. The listener can think of Swift pleading to her lover to remember her even after the end of the relationship. Her emotions going hand in hand with the string instrumentals in the back turn the song into an emotional roller coaster. 
With this one song and the amount of attention it has gained from Swifties, the other re-recorded songs could receive even more. Soon, Swift will reach the top of the charts all over again