MSMS studies 'Why Are All the Black Kids Sitting Together in the Cafeteria?'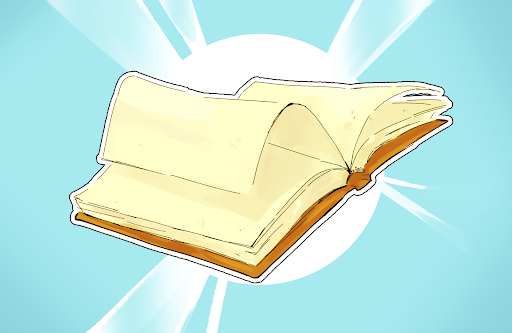 MSMS Director for Academic Affairs Dr. Clear Moore held a book study for Dr. Beverly Tatum's acclaimed book "Why Are All the Black Kids Sitting Together in the Cafeteria?" on Sept. 24. The book focuses on how race affects the interactions people have with those who are both similar to and different from themselves. The book study encouraged readers at MSMS to share their own experiences similar to those detailed in the book.
Moore said the analytical portions of the book make it more scientific than emotional and gave readers a foundation to convey their own experiences.
"By having the level of research that [Tatum] did, it helps to make [racism] a more rational and objective conversation, rather than an emotionally charged one only based on personal experience," Moore said. "[Tatum] encouraged people to begin with a common foundation based in research and then to connect based on their personal experiences and to share those personal stories. Starting with using the research as background knowledge, it helps us have difficult conversations about how race is still a factor in America, even in 2021. "
The book was said to give readers the opportunity to widen their and other people's perspectives on racial issues because of the amount of research it implements to support its fundamental ideas. 
"It helped arm me with more facts, I suppose, so that later on when I have more conversations about these things, I am more informed and can make better arguments [about racial issues]," senior Raeed Kabir said. 
The stories used in the book to reflect racial disparities and conflicts, particularly in the U.S., deepened some students' understanding of the excessiveness of racism.
Senior Amelia Pope said, "There was one part about Michael Brown in Ferguson [Missouri] where I had to stop and think, 'I've never heard that before.' It was a part that was talking about him lying in the street for hours, and at one point, some mothers tried to get a memorial together for him and the cops kept destroying it. It showed that the whole situation was extremely messed up and that was just rubbing it in."
Pope also said the book gives people the chance to further understand the impact race has in society and why discussions about this topic are important.
"I think the ultimate goal of the book is to get people to start talking about [racial] issues. It opens people's minds to discussions about race, and shows the effects of certain [practices], such as redlining and gerrymandering," Pope said.
Moore said the intention of the book study was to relate the readers' own experiences to the contents of the book. It gave students insight into how other people live and how racial issues affect them.
Kabir said the discussion showed how a variety of people have different experiences with their race, and their experiences contribute to a greater understanding of the book. 
"It makes it more real and brings together a more diverse group. When you get to hear these things and talk about things that might not be prompted otherwise, you get to know about people's lives and it really cements together what the book is actually about," Kabir said.