Kacey Musgraves leaves listeners 'star-crossed' with her latest album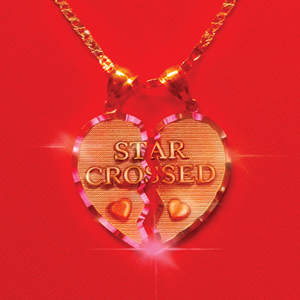 Back from her two-year break, pop-country singer-songwriter Kacey Musgraves returns to America's radios with her latest musical phenomenon, star-crossed. With new sounds and poignant lyrics, Musgraves has outdone herself once again since her 2018 best-selling album, Golden Hour.
The song index ranges from soft, melancholy sounds to upbeat, sanguine waves of emotion. Musgraves exposes extensive shades of vulnerability and emotional openness. The collection of songs has the ability to bring a listener to their knees from its raw and naked sound. 
In September 2020, Musgraves divorced ex-husband, Ruston Kelly. star-crossed follows a recovery timeline and incorporates numerous elements of her divorce into the track list. Musgraves orchestrates her album to tell a story through a well-developed plot and soulful script. 
The opening and title track "star-crossed" premiers the album's vibe. The lyrics are direct and open up the story Musgrave wants to tell perfectly. The song gradually gets faster, and the background beats and voices become increasingly louder and chilling. By the end of the song, the listener feels like they've entered a movie full of love and violence. 
Elements of emotional vulnerability are laced throughout the album. In tracks like "camera roll" and "hookup scene," somber, heavy feelings enter the atmosphere. The connection made between the listener and album is unbreakable. No artist can scream heartbreak like Musgraves. 
Musgraves also adds durability and strength to the album in tracks like "keep lookin' up" and "what doesn't kill me." Regardless of all the vulnerability Musgraves displays, at her core she is resilient. These tracks also send a powerful message to her listeners: Don't give in. Outside of the pain and crushing notion of  breakups, there is room to grow. 
Other tracks like "good wife" and "breadwinner" secure Musgraves' spot on the trending charts. The relaxed nature of the songs accompanied by the upbeat background compel the listener to dance wherever they're standing. In one song, "there is a light," a long and complex flute solo brings a fun, excitable element to the album. 
The album crafts its unguarded sentiments through well-developed lyrics that engage the listener to analyze what the country singer is trying to convey. Every song has a story. Musgraves absolutely possesses her listeners with her heavy-hearted lyrics but keeps them interested with her analytical tones in other songs.  
star-crossed is the quintessential breakup album. It's composed of songs that can empower a broken listener or solace a broken heart. Musgraves uses elements from all areas of the emotional scale. From emotional vulnerability to personal resilience, Musgraves leaves her listeners absolutely star-crossed.