Gimme gimme gimme ABBA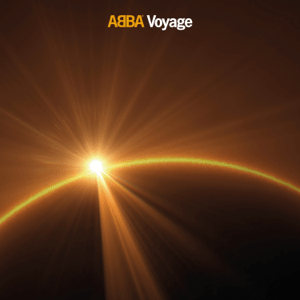 1970s europop sensation ABBA has made its grand return to the music industry after a 40-year break. Fans are ecstatic for the group's comeback since the release of two new singles and pre-order of its upcoming album. 
ABBA's album is titled Voyage. The two singles pre-released singles off its tracklist, "I Still Have Faith In You" and "Don't Shut Me Down," perfectly combine the traditional ABBA vibe and timeless nostalgia. ABBA fans around the world anxiously await the full album release on Nov. 5.
Although ABBA's award-winning hits could fill a concert's tracklist, the members agreed no tour is complete without new material. The band plans to perform in the ABBA virtual stadium over the course of several months next spring. 
Following the band's win in the Eurovision competition in 1974, ABBA released timeless hits repeatedly. Their success came to a halt in 1981 when the members went on break. The band members stayed separated for 40 years until recently when their paths crossed again. The original four members first recorded two singles, but then created an entire album for their return. There's no doubt the album will contain aspects of old ABBA and the band's newborn vibe. 
The opening track, "I Still Have Faith In You," is a five-minute ode to the ABBA that existed so many years ago. The lyrics have emotion and depth; the feeling of regaining what was once lost is intertwined all throughout the song; and the long, softer opening connects the higher, emotional bridge and chorus in typical ABBA fashion. 
The second single, "Don't Shut Me Down," is the epitome of nostalgia. It is an intricate combination of sentiment and enthusiasm. The classic piano riffs and tambourine allow the listener to drift back to the 1970s when ABBA was in its prime. Lyrically, the song crafts a feeling of reminiscence. The touches of regret are overcome by the pieces of hope the song displays.
ABBA's return was simultaneously long-awaited and unexpected. The group will undoubtedly release a phenomenal album that will have fans playing the tracks again and again. The ABBA revival will hold its place as one of the greatest comebacks in the music industry.