'Family Ties' unite Baby Keem, Kendrick Lamar on new single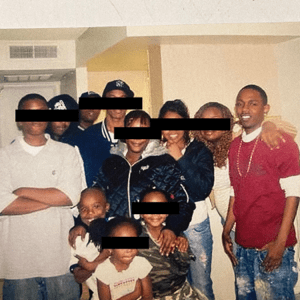 Baby Keem's latest single, "Family Ties," not only generates buzz for his next project but also gives us our first taste of new material from the long-missed Kendrick Lamar. Throughout the track's multiple beat switches, we are given plenty of reasons to look forward to new material from both artists.
The track kicks off with a simple, yet kinetic horn loop that serves as the driving sonic force for the first leg of the song. It is topped with an admittedly plain trap beat and bassline that don't quite make for the most memorable instrumental of the year. Keem's lively vocals do largely make up for that lost potential, though.
Lyrically, Keem's verse mostly consists of hype bars, with a few standout lines such as "tongue-tied when the truth is an object / what's the pros and the cons of this next check" and "the girl of your dreams to me is a fan." In the leadup to the song's first beat switch, Keem's flow transitions to a dizzyingly repetitive pace that teeters on the edge of becoming grating. Ultimately, though, it works in the track's favor and provides a fluid transition into the second beat.
Said second beat is far more dynamic than the first, oozing a casual lavishness through its soft keys and vocal synths. It only lasts for a moment before the song shifts into its final beat, and we are greeted by a long-awaited verse from Kendrick Lamar, who has had very few musical appearances since 2018's "Black Panther" soundtrack.
Over a deep, bass-driven beat, Kendrick delivers on expectations with a typically heady verse, commenting on, among other things, the current state of the music industry and the recent rise in social justice awareness in the nation.
His tone throughout is overwhelmingly confident, like he's walking into the room and announcing he's the one in charge. "Don't you address me unless it's with four letters," he commands, implying that he is, in fact, the GOAT (greatest of all time).
Kendrick also makes a few brief remarks on the social unrest he has remained almost entirely unpresent for over the past year. "I been ducking the pandemic, I been ducking the social gimmicks / I been ducking the overnight activists," he raps, calling out those who hopped on the activism bandwagon for the wrong reasons, only to hop off when it was no longer trending.
Kendrick goes on to make mention of shady music industry business, including platinum records earned off of falsified streams, and makes sure everyone knows "the game need [Kendrick] to survive." He even comes for one of his most successful contemporaries, saying "yeah, Kanye changed his life / but me, I'm still an old school Gemini."
All in all, "Family Ties" is both a satisfying comeback for Kendrick Lamar and a promising taste of what's to come for both Baby Keem and Kendrick. Its multi-phased progression allows both artists to shine and leaves the listener hungry for more.
About the Writer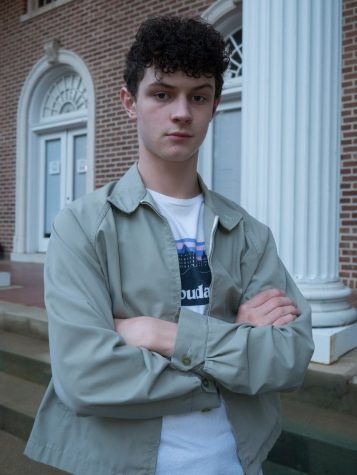 Caleb Jenkins, Entertainment Editor
Caleb Jenkins is a senior from Columbus, Miss. He has a strong passion for the arts, especially music and film, and he plans to pursue a career in one...