Ceesay: State's COVID-19 regulations improving but not enough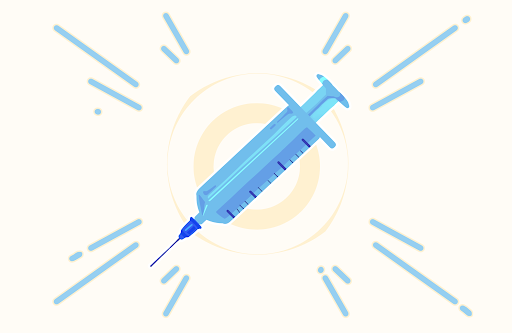 The increase in Mississippi's COVID-19 cases shows more needs to be done to prevent the spread of the virus.   
The negligence of Mississippi's government in relation to the pandemic is frequently shown by Gov. Tate Reeves' actions. Reeves serves as an example of this negligence when he downplays the severity of the pandemic in Mississippi through his discouragement of mask mandates. Though he has encouraged vaccinations recently, Reeves repeatedly said they should not be required in public areas. He also said requiring masks to be worn in schools, a current hotspot for COVID-19 cases, is "foolish and harmful."
Reeves' comments convey how keeping citizens safe in Mississippi is not a priority of his. If he has the best interests of Mississipians in mind, he would be willing to enforce mask mandates to curb the amount of people spreading the virus. His overall ignorance toward the pandemic shows he is thinking with political interests in mind, rather than the health of people in the state.
A data analysis in Mississippi Today shows cases within schools have increased dramatically from the previous year. The data shows the number of cases increased 830% since last August as more schools continue to make masks optional.  
Some precautions are being taken to lower these amounts, as the Mississippi Board of Education voted to make a hybrid option available to school districts; however, they are still not enough to contain the spread of the virus throughout the state.
As of Aug. 25 of this year, 15% of all K-12 students in the state have quarantined due to infections or exposures to the virus. The risks imposed on students by requiring them to attend classes in person without masks or vaccinations are much greater than if they were to implement hybrid learning. Reeves also said he wants to keep schools open in the midst of the pandemic, and this is one time where he does encourage vaccinations; however, there is still a disconnect about how vaccinations work, as it is evident Reeves thinks vaccinating children 12 and older but not requiring them to wear masks will dramatically decrease the number of infections across school districts in the state. 
Though the most protective option would be to completely close schools during the surge of the delta variant, the proposed hybrid option would still be safer than keeping schools completely in-person. Additionally, it would be most effective if schools required all children 12 and older be vaccinated and implemented mask mandates. 
On the contrary, some precautions being taken outside of schools show the state's legislators do not want its cases to continue rising as drastically as they have for the past weeks. 
Recently, a new order was issued regarding those who are diagnosed with COVID-19 and refuse to self-isolate. This new order says those who do not self-isolate will be subjected to at least $500 and six months of jail time and up to $5,000 and five years of jail time. These types of orders being imposed are crucial to the improvement of cases in the state after their dramatic spike. While there are still rules to be established to properly address the spread of the virus and protocols that improve safety standards, this is a step in the right direction. It shows, in some sense, the state is committed to ensuring those who are infected do not spread the virus.
However, the state's legislators are moving slowly because the amount of COVID-19 cases are still climbing daily. With less than 40% of the state vaccinated, requiring vaccinations in schools and other public facilities is one rule lawmakers refuse to implement, even though Reeves was an advocate for vaccinations to slow the spread of the virus. As hospital beds become less accessible because of the current surge, lawmakers have recommended too few guidelines regarding people actually protecting themselves and others (e.g. mask mandates). 
As cases increase rapidly, our student body could be negatively impacted immediately by a singular case of COVID-19 on campus. The chance of one student being infected with the virus has become much greater, and this creates the risk of all MSMS students being sent home and disrupting the learning process that they have received on campus this year.
While Mississippi's leaders took some action to slow the spread of COVID-19 in the state, there are still more provisions that could be established. As schools and other facilities have reopened completely, people have become less mindful of the virus. If the state government fails to establish guidelines for people to follow, the spread of the virus will increase exponentially from here and cause even more damage than it already has.
About the Writer
Hangila Ceesay, Staff Writer
Hangila Ceesay is a junior hailing from Horn Lake, Miss. She loves to read, draw, learn new languages, listen to music and learn about history. She aspires...