Mississippi athletes compete in the 2021 Tokyo Olympics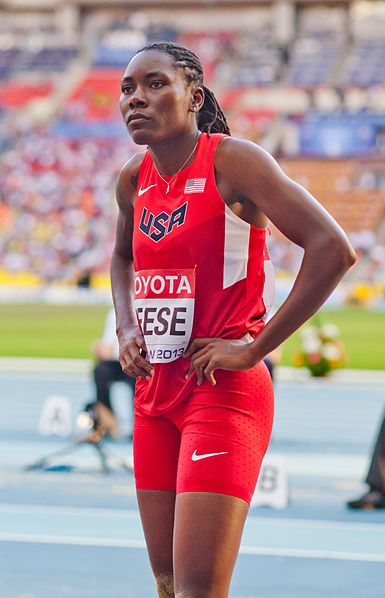 15 athletes throughout Mississippi competed for Team USA and their home countries in the 2021 Tokyo Olympics.
The athletes represented the state of Mississippi in three sports, including soccer, rifle and track and field, hoping to bring home gold.
There are five athletes competing from the University of Mississippi, including Ali Weisz in the Women's Rifle competition, Rafaelle Souza in Women's Soccer, Britney Reese and Raven Saunders in Women's Track and Field and Sam Kendricks in Men's Track and Field. Weisz was part of the Ole Miss class of 2017, and she was a two-time All-American. Weisz competed at her first Olympic games this year, and the four other Ole Miss Rebels were returners to the games in the soccer and track and field competitions.
Mississippi State University has six Olympians representing the school–its largest number in the school's history–all competing in track and field. The Olympians competing are Marco Arop, Curtis Thompson, Anderson Peters and Brandon McBride in Men's Track and Field and Erica Bougard and Marta Pen Freitas in Women's Track and Field. Arop is a three-time All-American, and he holds the Canadian national record for the 800m. He and his family were refugees, originally from Sudan, and his family fled to Canada in 2002 to escape the Second Sudanese Civil War. He came to Mississippi State University for college and represented Canada in track and field at this year's games, following McBride who is a nine-time All-American and also competed in the 800m. Bougard is also a record holder for Mississippi State University, earning 16 All-American honors throughout her career. Peters is a record holder at Mississippi State in javelin, and he is the record holder for the NCAA Championships meet record.
Four Olympians from other cities in Mississippi competed in the Olympics, including Shelby McEwenk from Abbeville, Miss., who competed in Men's Track and Field, Cory McGee from Pass Christian, Miss., Anaso Jobodwana, originally from South Africa and Adell Colthrust, originally from Trinidad and Tobago. Both Jobodwana and Coltrhust are Jackson State University alumni, and the three male Olympians competed in Men's Track and Field. Jobodwana competed and won bronze at the 2015 World Championships in Beijing, and this is his third time competing at the Olympic games.
Of the 15 Mississippi Olympians, Reese and Saunders, both competing in Women's Track and Field, each brought home a silver medal in their event to round out our state's participation on the global theater.