Why MSMS students got vaccinated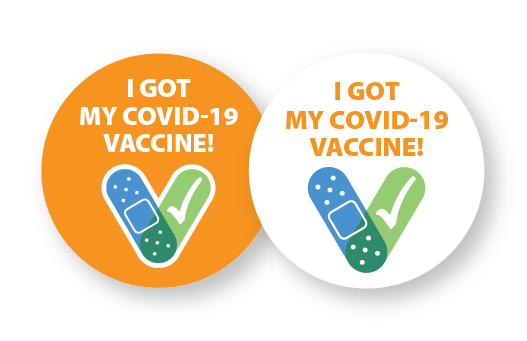 The year 2021 has raised many different questions around the world, but one of the questions has broken through many others and woven itself into mainstream-society: Are we getting vaccinated?
The COVID-19 vaccination campaign in America has had a response that can best be described as polarizing. While some states are eager to embrace newly created vaccines and distribute them to their citizens, there are others that do not anticipate the implementation of these vaccines. Claiming the vaccinations cause a plethora of health-related side effects, anti-COVID-19 vaxxer's viewpoints are far from being just an anomaly.
According to senior Hayden Anderson, the motivation for getting vaccinated is less about himself, and more about helping the nation as a whole.
"I got the vaccine because I wanted to help my fellow peers, and I really wanted to help America reach its goal of achieving herd immunity with a 70% vaccination rate," Anderson said.
Herd immunity occurs when an excess of people who contain antibodies to fight against the virus and its strain prevent the virus from spreading and mutating further.
According to senior Vineel Vanga, his drive for wanting to get vaccinated came from a want to revert back to a non-COVID-19 world.
"My desire to get vaccinated was less about protecting my own individual safety, and more about trying to get everyone back to a world before COVID-19 was a thing," Vanga said. "Having to plan last year's prom with all of the restrictions was not a very fun task, and I want to make sure nobody else has to go through what we had to do again."
To current seniors who are about to start the college application season, the low numbers of COVID-19 vaccinations across the state are of great alarm. Many seniors in this state that are vaccinated are afraid of going to a new place where they don't know what the vaccination percentage is.
This issue is not limited to seniors; in fact,the disproportionate COVID-19 vaccination numbers have negatively affected families all throughout the state. Early in the week of August 8, a mother held back her child from attending their school in person due to fear over the rising number of COVID-19 cases.
There are some, however, who have taken both doses of the vaccine, but don't share similar views on advocating receptivity to it.
Senior Chingun Tsogt-Erdene felt that he was being forced to receive the vaccine.
"I kind of had no choice, honestly, to take it," Tsogt-Erdene said.
For junior Richard Zheng, the decision to take the vaccine could not have been any more obvious to him.
"Why wouldn't I get the vaccine? To me it was never really a question that needed to be answered," Zheng said.
Regardless of what your stance on the vaccine may be, one thing is certain: Without proper implementation and acceptance of the vaccine, there will be no way for Mississippi to mitigate the current spike of COVID-19 cases it is experiencing.
"I'm hoping that eventually these vaccines will help us revert back to some sense of normality," Vanga said.