MSMS traditions return with College Reveal Day
Traditions and events MSMS students hold dear have often been canceled this year due to covid-19, but College Reveal Day broke that pattern, offering a taste of normalcy and lightheartedness.
The graduating seniors gathered Monday afternoon on the steps of Hooper in their MSMS lab coats, ready to whisk them off and reveal the college t-shirts underneath. Looking on were their teachers, parents and junior classmates.
Senior Natalie Staggers, who will be attending Mississippi State University, described her experience.
"I enjoyed getting to see my family and getting to do something with all of the seniors. It's been hard to feel the normal sense of community at MSMS, but this was something fun and exciting that we all got to do together," Staggers said.
After the t-shirt reveal, both seniors and juniors went to Hogarth Student Center for pizza, chips, candy and drinks provided by PLUS. An impromptu silly string battle broke out while everyone was eating.
"For sure, the silly string fight made the day 10 times better. It was really messy, but I thought it was so much fun," senior Courtenay Sebastian said.
Juniors were wistful at the idea that their senior friends will soon be departing for college.
"Many of my friends are moving very far away, and it is slightly saddening, but it makes me happy to see that they are doing impressive things, even if it'll make seeing them more difficult," junior Dalton Rainer said.
Each student's reasoning for their college choice was different. Staggers emphasized the good programs MSU has for her major.
"I decided on State because it has a great engineering school, and it's affordable," Staggers said. "I plan on majoring in Civil Engineering with a concentration in Environmental Engineering so I figured that State was the right place for me financially and educationally."
Kate McElhinney will be attending Tulane University and cited the student community there as an important deciding factor.
"The community at Tulane reminded me so much of MSMS, and everyone I talked to seemed genuinely happy to be there," McElhinney said. "Additionally, there were many programs in place that would greatly benefit me on my educational journey, so I just felt like it was the college that best suited me as a student."
Some students are starting their college experience with none of their MSMS friends attending the same school, but they are ready to make new memories in new places.
"No one in my friend group is going to the same college," Sebastian said, "But I am really excited to start this new chapter in my life. It's so surreal that after two years here, it is ending so quickly. I wish I could go back and make more memories. I really took this time here at MSMS for granted."
About the Contributors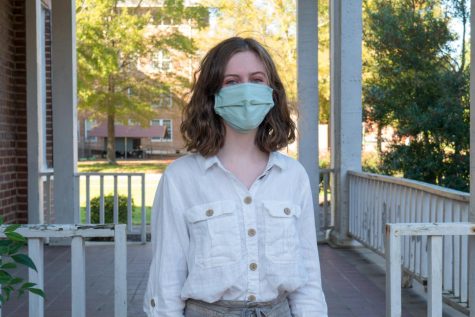 Jillian Snodgrass, Copy Editor
Jillian Snodgrass is a junior from Meridian, MS. They are very excited to express themself through writing for The Vision. Outside of school, they enjoy...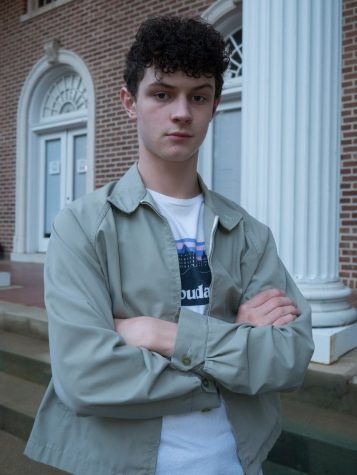 Caleb Jenkins, Entertainment Editor
Caleb Jenkins is a senior from Columbus, Miss. He has a strong passion for the arts, especially music and film, and he plans to pursue a career in one...