The Oscars amid the Pandemic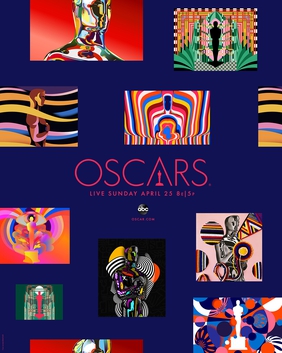 The first Oscars ceremony since the start of the pandemic was definitely different than its predecessors, in more ways than one. 
The 93rd annual Academy Awards presented some much deserved praise to some of the most talented people working in the film industry today, but the ceremony itself had its fair share of awkward moments and strange choices.
For the first time since 2001, the Awards were not held at Dolby Theatre. Instead, the majority of the awards were announced and presented at Union Station in downtown LA, with a few humanitarian awards presented in a sparsely crowded Dolby Theatre. 
Emerald Fennell took home the first award of the night, winning Best Original Screenplay for her film "Promising Young Woman." Fennell wasn't the only female director to walk away with a win, though. Chloe Zhao made history as the first woman of color (and second woman ever) to win Best Director for her film "Nomadland." Not only was the win well deserved, it also showed promise for a more diverse future at the Oscars.
In fact, "Nomadland" ended up taking the biggest award of the night in the form of Best Picture, in addition to a Best Actress win by lead Frances McDormand. Many also expected it to win Best Cinematography for its breathtaking landscapes of the American West, but the award instead went to David Fincher's "Mank." While the win was a bit surprising, the wonderfully lit black and white visuals did create the perfect atmosphere for Fincher's period drama.
The stunning period clothing and makeup of "Ma Rainey's Black Bottom" were recognized by a win in both Best Makeup and Hairstyling and Best Costume Design. However, one expected award for the film did not come through. 
In an odd change of tradition, Best Picture was not announced last, and was instead followed by the awards for Best Actress and Best Actor. Many suspected this change meant the final award of the night, Best Actor, would go to the late Chadwick Boseman for his performance in "Ma Rainey's Black Bottom," and the ceremony would end on a celebration of his legacy. Instead, the award was presented to Anthony Hopkins for his role in "The Father." Hopkins was not in attendance, which made for a very strange ending to the ceremony as the credits started rolling only seconds after his name was called. 
The abrupt ending to the ceremony was certainly disorienting, and many felt that it was disrespectful to Boseman's legacy because the change in presentation order came across as a possible scheme to boost viewership. Whether this was intentional or not, it made for an unusual ending to the first Academy Awards after an unusual year.
About the Writer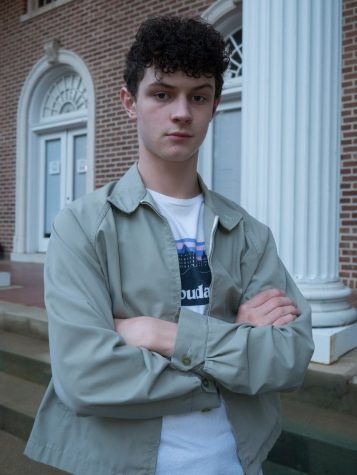 Caleb Jenkins, Entertainment Editor
Caleb Jenkins is a senior from Columbus, Miss. He has a strong passion for the arts, especially music and film, and he plans to pursue a career in one...