BROCKHAMPTON shows us 'THE LIGHT' behind the darkness on 'ROADRUNNER'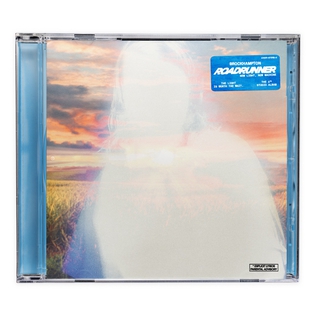 America's favorite boy band is back. Brockhampton's latest album, "ROADRUNNER: NEW LIGHT, NEW MACHINE," is the energetic follow-up to 2019's comparatively somber "GINGER" that fans have been waiting for.
The project tackles themes such as freeing yourself from the past and dealing with trauma, and is driven by a diverse range of production aesthetics, mixing in elements of rock, pop and even gospel. It is also worth noting that the album is the group's first to include a variety of big-name features on the track list, from Charlie Wilson to A$AP Rocky.
The lead single and opening track, "BUZZCUT," featuring Danny Brown, serves as a manic introduction to the experience ahead, driven by a heavy bass and jittery sample. That invigorating energy is swiftly contrasted by the relatively chill quality of the next track, "CHAIN ON," featuring JPEGMAFIA, who at first seemed out of place on such a minimalist beat, but whose presence grew on me with time. His closing line, "When we catch them cops on cam / I don't need six seconds, you remember vine" is especially impactful given recent events.
The following track "COUNT ON ME" is a weak spot on the album, with a chorus that, while incredibly catchy, doesn't seem to meld with the rest of the song very well. "BANKROLL" picks the momentum back up, though, with very well-suited appearances by A$AP Rocky and A$AP Ferg.
The song "THE LIGHT" introduces some of the albums' heaviest subjects, as Joba delivers a devastating verse on his father's recent suicide and Kevin deals with the struggles he still faces concerning his sexuality. These topics are expanded upon in the closing track "THE LIGHT PT. II," which is even more crushing, as Joba delivers some of the most heart-wrenching lines in the group's discography, asking his late father: "When that hammer pulled back, did you think of me?" 
Other notable moments on the tracklist include the anthemic "WHAT'S THE OCCASION?" and the six minute "WINDOWS" on which every member gets a chance to shine. And on "DON'T SHOOT UP THE PARTY," the band proves they can make anything into an absolute banger, including an anti-gun violence song. 
The penultimate track is an acapella gospel cut, with bearface leading the rest of the group in a prayer for their bandmate and friend following the loss of his father. It serves as a beautiful standalone moment on the album as well as a perfect transition into the closing track, which could be hard to listen to for some.
While not every moment on the record is as striking or as catchy as the highest highs of Brockhampton's discography, the highlights from the project could go toe-to-toe with the best of the band's breakout Saturation Trilogy. 
The range this album presents, both sonically and lyrically, makes for a captivating listening experience with much replay value. Even in their darkest moments, the group shows us "the light" behind the darkness on "ROADRUNNER."