MSMS Science Bowl teams participate in regional competition
For the two teams from MSMS, this year's Mississippi Regional Science Bowl competition was a lesson in adversity.
"Both teams worked hard this year, practicing twice a week since August. The rounds were very tough, and the online format was difficult to deal with," said chemistry teacher and faculty sponsor Elizabeth Morgan. "I'm proud of their efforts even though they will not be representing Mississippi at nationals."
Team A was made up of seniors Jackson Flowers, Anh Mi Nguyen, Bryant Perkins and juniors Nicholas Djedjos and Kevin Liu. Team B consisted of juniors Maggie Buck, Kashama Mehta, Aadhav Senthil, Vineel Vanga and Lucas Yu.
The teams held practices from 4:30 to 5:00 p.m. on Mondays and Wednesdays. During practices, both teams prepared by answering a series of Science Bowl questions related to math, biology, chemistry, physics, earth and space science and energy. The problems included multiple-choice questions and short answers, and teams answered each within a specified time limit.
Vanga shared how he and his teammates worked together to prepare for the competition, which was held on Feb. 20.
"Once the teams were decided, we came together as a group and discussed our strong points and weak points and worked on trying to build our knowledge on the subjects that were not our strong suits," Vanga said.
To accommodate the change from in-person to virtual, the Science Bowl competition adjusted a few of its rules and its format. In past years, teams competed head-to-head in answering through the use of buzzers. With the ongoing pandemic, Liu noted that the way of competing for the chance to answer had changed.
"This year, teams got the opportunity to answer all of the questions without getting penalized for wrong answers," said Liu. "As we practiced for the competition, we tried to answer all of the questions, even if we had to throw in a random guess."
Buck described how her team had to organize themselves for the competition to prevent the possibility of cheating.
"We get on Zoom, and four to five people keep their cameras on and answer questions before the other groups swap in. We had to set up side cameras during the competition to prevent cheating," said Buck.
During the competition, both teams experienced ups and downs. Initially, Vanga's team had a rough start but rebounded in the end.
"After the first round, our team had only scored 16 points, but the tables had turned in the second round," said Vanga. "That is where we peaked and scored 68 points. We were all in it. It was like everyone was on a roller-coaster, and we all just synergized well, conversed well and answered a lot of the questions right."
Liu and his teammates encountered some troubles with communication and pacing during the quiz bowl.
"There were definitely a lot of miscommunications throughout the competition rounds," Liu said. "On some questions, someone knew the correct answer, but the person that raised their hand to answer the question would say something different. On some math questions, if we had just a few more seconds, we could have answered the questions correctly."
Overall, Team A placed seventh and Team B placed fifth out of a total of eleven teams. After the competition, members from both teams had mixed feelings.
Vanga said that the experience differed greatly from past years of competing.
"To be honest, it was a bit anticlimactic. I have been to quiz bowl competitions from my home school and they were really fun, but there is only so much fun one can get from doing it on Zoom," Vanga said. "I felt nervous, but I wasn't really enjoying it to its fullest extent. The thrill and suspense of competing against other teams head-to-head were not there, and it was mainly you discussing with your team."
Buck felt that there are improvements that can be made in preparing for next year. "I want to see more of us focus on studying physics, as our team was more heavily focused on biology," said Buck.
Liu believes that with more practice, they can achieve better results next time.
"We should definitely practice more next year, especially since some teams practice daily, and some schools even have a class dedicated to science bowl," Liu said. "I believe that with more practice and communication between teammates, we could place in the top two at regionals next year."
Regardless of the results, MSMS Science Bowl members are appreciative of one another for competing through a pandemic.
"I love my team," Vanga said. "We had a rocky start in the beginning but pulled our way through."
About the Contributors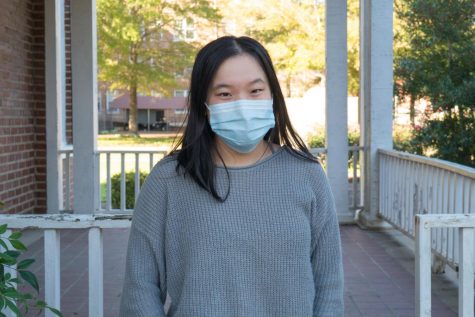 Jessica Yan, SGA Correspondent
Jessica Yan is a junior from Starkville, MS. She is a member of the swim team and the Speech and Debate club. She likes to spend her day chilling at the...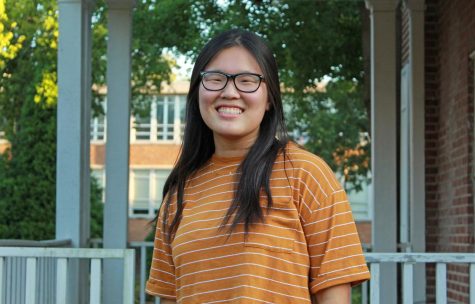 Karlene Deng, Photography Editor
A member of the class of 2021, Karlene Deng is from Starkville, MS and is the Photography Editor for The Vision. When she isn't working on her studies,...