MSMS students compete in annual Business Plan Competition
This year's Business Plan Competition awards went to proposals for teaching teachers the basics of computer science, producing eco-friendly syringes and harnessing exercisers' muscles to power gyms.
"The business plan competition is a great way to introduce entrepreneurship to students and inspire innovation," said junior Nicholas Djedjos, a member of Coding Pathways, the team whose computer science plan won first place and the grand prize of $3,000. "If I start my own business in the future, the knowledge from writing an in-depth business plan and how to present it to potential investors will certainly be helpful." His teammates for the competition, held virtually on Thursday, Feb. 25, were fellow juniors Aadhav Senthil and Lucas Yu.
The four other teams were:
EcoMed, created by juniors Vineeth Vanga, Kayla Riley, Zuyi Li and Vineel Vanga. EcoMed won second place and $1,500 for its syringe proposal.
PowerUp, formed by seniors Michael Lu, Aaron Wan and Skylar Nguyen. Their plan for recycling patrons' energy to power gyms netted third place and $750.
Environe Consulting, made up of seniors Muneebah Umar, Laney Etheridge, Karlene Deng and Fiona Dawe. They entered with a proposal for forming a consulting agency that works with medical facilities, research labs and other health-related businesses to shift them into more sustainable business practices and organizational methods.
Bourne Soaps, formed by Junior Tommy Bourne and Senior Courtenay Sebastian. They outlined a plan to make affordable, healthy soaps.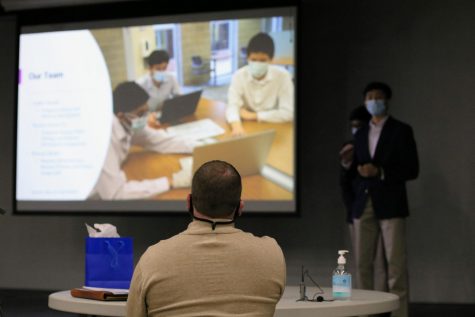 The Business Plan Competition, which was established in 2017, gives students at MSMS the opportunity to develop and present business plans that address growing concerns in the state of Mississippi. Groups are responsible for constructing all aspects of their business, from marketing to financing.
"The competition really taught me how to build relationships and branch out to get advice," Sebastian said. "Doing this alone would be so hard. Working with so many community members taught me not about independence, but dependence and person to person relationships."
The judges were John Brady, an attorney at Mitchell, McNutt & Sams P.A.; Doug Robertson, Cadence Bank Columbus president; and Matt Bogue, vice president of The Dutch Group. The event was sponsored by Cadence Bank and Columbus Recycling.
The competition, which unfolded before an audience of the MSMS student body, was arduous at times.
"It was a journey but I am glad that I did it with my teammates," Vineel Vanga said. "We all had our moments where we wished that we could stop or just run away but I am glad we stuck through to the end."
About the Contributors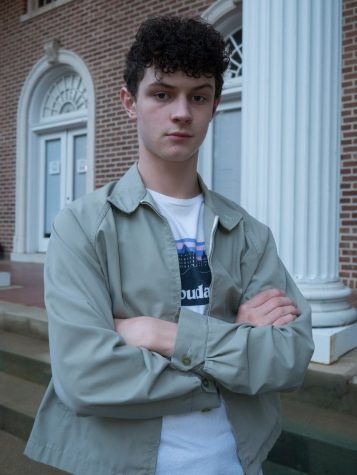 Caleb Jenkins, Entertainment Editor
Caleb Jenkins is a senior from Columbus, Miss. He has a strong passion for the arts, especially music and film, and he plans to pursue a career in one...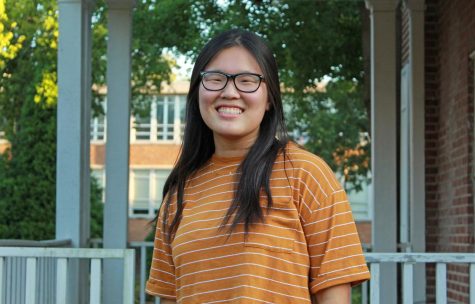 Karlene Deng, Photography Editor
A member of the class of 2021, Karlene Deng is from Starkville, MS and is the Photography Editor for The Vision. When she isn't working on her studies,...