Taylor Swift's re-recording is as iconic as the original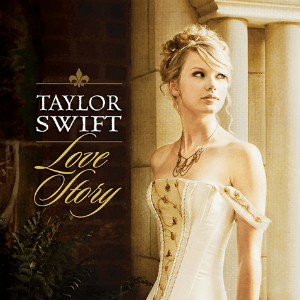 When it comes to listing nostalgic music, Taylor Swift's earliest country albums are undeniably at the top of that list for many people, including me. From "Taylor Swift" to "Fearless" to "Speak Now," Swift's early albums and their multiple hit singles have left their mark in the music industry as well as in the minds of many listeners worldwide. As one of the few artists that has managed to make a successful transition from country to pop music, the talented singer/songwriter has continued to ride the waves of success in the music industry for nearly 15 years. 
Although she's a successful and critically acclaimed artist now, her road to success has been filled with struggles and setbacks. From being completely humiliated at an awards show to having her reputation torn apart by the media to not even being able to have the rights to her own music, Swift has worked hard and pushed past major obstacles to be where she is now. 
On Feb. 11, 2021, Swift announced via Twitter that she would be releasing a re-recorded version of her second album, renamed "Fearless (Taylor's Version)," with 26 songs which would include songs from the vault (songs that almost made it onto the original album). And, in true Swift fashion, she left a hidden message within her tweet spelling out "APRIL NINTH," hinting at the release date of the highly anticipated, re-recorded music. 
To give fans a taste of the re-recordings, Swift also announced that "Love Story (Taylor's Version)" would be released on Feb. 12 at midnight. The song was released alongside a lyric video reminiscing the early days of her musical journey and showed many loving clips of her fans and old concerts. With nearly identical instrumentals and vocals, the re-recorded masterpiece is the definition of nostalgia, not only for her fans but for Swift as well. While the original song emanates the feeling of a dreamlike "love story" written by a young, imaginative dreamer, the re-recorded song is a clear, affectionate reminiscence of this past version of herself and her affinity to write melodramatic songs. Throughout the entirety of the re-recording, you can hear a clear smile on her face as she sings her old song and recalls the memories of her past songs and albums alongside her fans. 
As a longtime Swiftie myself, I was ecstatic to hear that Swift was re-recording her old albums because of how much her music has meant to me after so many years. "Fearless," "Love Story," "You Belong With Me" and so many other of her earliest songs were the songs that we as fans grew up listening to and came to love, and it's heartwarming to see the affection and passion that the singer still holds for her old music as well. While she has won many awards and received high praise for her music, it's clear that she continues to create music because of her genuine passion and love for music and storytelling, which has inspired her fans as well as many other artists. We dove deep into a new era of Taylor Swift's music this past year, and now we should look forward to her re-recorded hits from the past.
About the Writer
Katy Chen, Staff Writer
Katy Chen is a Senior from Louisville, MS. She loves reading, listening to music (especially old throwbacks and musicals), and watching nostalgic childhood...