Students host soccer game to overcome weekend boredom
The current requirement that students stay on campus every weekend to avoid the spread of COVID-19 has nudged some students to make their own fun. 
About eight students gathered on Sunday to enjoy the afternoon outdoors with a recreational soccer game. Junior Hayden Anderson described the unique approach the students took to gameplay.
"We didn't actually play like a 'real' game of soccer," Anderson said. "We kind of made our own goals using tennis shoes and played soccer on a smaller margin."
Senior Jeremiah Hunt enjoyed the time spent on recreation but wished a wider range of people had decided to play.
"It was a lot of fun and a great way to interact with people," Hunt said. "It was organized pretty well; I just wish more people would've come."
Matthew Kapes, a junior, agreed that the turnout wasn't quite what he'd hoped for, but that the game was still worthwhile.
"The turn out for the last one was much better, with around 20 people participating, but this time there were eight," Kapes said.
Nothing about the organization of the event chafed at the participants, who all agreed that it was well handled, despite the overall lack of attendees.
"It's hard to organize a random 'street' soccer game badly," Anderson said. "So overall, it was organized pretty smoothly."
Anderson also elaborated upon his experience and the benefits of attending and playing in such a casual, recreational-style game rather than the traditional soccer game.
"I don't really remember the score because I don't think we were really counting…, but I'm pretty sure that we won. I will say that it was probably the most fun that I have had playing soccer. It was fun to not have to worry about winning [or] losing, but instead just to have fun and play," Anderson said.
About the Writer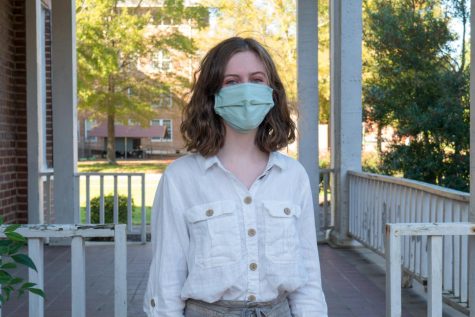 Jillian Snodgrass, Copy Editor
Jillian Snodgrass is a junior from Meridian, MS. They are very excited to express themself through writing for The Vision. Outside of school, they enjoy...