Pierce elected President of the MFLA
The Mississippi Foreign Language Association (MFLA) elected Lori Pierce, a foreign language instructor at MSMS, to be the next president of the association. The MFLA is a group made up of teachers from all across Mississippi that works with conferences and councils across the nation to encourage interest in world languages and improve quality in their instruction. 
Pierce has held various leadership posts in foreign language education. Along with her many leadership positions, Pierce wants to share her love for teaching and help improve the quality of language teaching in Mississippi.
"I have held a position on the MFLA Board for six years, starting as the AATG (American of Teachers of German) President, and then VP of Programs and VP of Membership," Pierce said. "I know how the board functions, I know how MFLA functions, and I have attended and made outside connections with individuals at [the Southern Conference On Language Teaching] and [the American Council on the Teaching of Foreign Languages]. That, along with my work with [Mississippi Department of Education] on the Mississippi World Language Teaching Standards, at least gives me the experience to know how to be the President. However, I think my most important qualification is just that I want to improve the quality and quantity of world language teaching in Mississippi." 
Although Pierce has served on the MFLA board, the Presidency was not guaranteed. "Because I have held both Vice-President positions on the MFLA Executive Board, being elected president was a natural trajectory, but as with any nomination and election process, nothing is certain until the people have voted," Pierce said. "So, I anticipated the possibility, but was not certain it would happen."
Pierce said her mission as president will be to create a stronger network for teachers. 
"My future plans for the board include more connecting of teachers to each other," Pierce said.  "I would like to find more and better ways for teachers to share their ideas and successful strategies for teaching world languages. We have some great teachers across Mississippi and a lot of expertise about how to teach world languages successfully and we all can benefit from each other's experiences."
About the Writer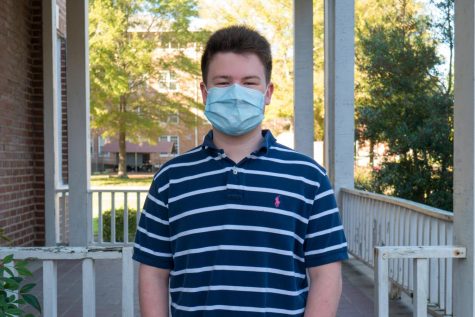 Hayden Anderson, Staff Writer
Hayden Anderson is a junior from Columbus, MS. Other than waiting for American Horror Story to shoot another season, Hayden enjoys his time hanging out...