MSMS soccer loses to St. Andrew's, not without a fight
Both MSMS soccer teams suffered a 7-0 loss against St. Andrew's Episcopal School. Nonetheless, the players and coaches felt that they put their all into the game when the teams competed at St. Andrew's on Thursday, January 21.
Girls' coach Chuck Yarborough was not disappointed with the team's performance, taking into account the effort put in by the players, especially on the defense end.
"While we were unable to score against a very strong defending state champion St. Andrew's team, our defenders and goalkeeper had an awesome first half," Yarborough said. "We held them to just three goals in the first half, with goalkeeper Camille Newman making 11 saves."
Newman reflected Yarborough's sentiment of pride in the team's work.
"We played a great game and fought hard," she said. "Even though we did not win, the team worked really well together and put up a good fight."
Senior center back Karlene Deng had just one regret about her performance.
"When one of [the St. Andrew's players] took a shot at the goal, the ball deflected off of me, as I was trying to defend, and went in," Deng said. "Not saying that I regret defending the goal, but I do wish I had positioned my body a little bit better because that would have been a great save."
Overall, though, Deng felt that the team played well together and put in their full effort.
"The other center back, Destiny Van, and I were super in-tune with each other and we made some great saves and pressured almost every St. Andrew's offensive player that came our way," Deng said.
Junior Nicholas Djedjos had hope for the boys' team's future games and eventually for the playoffs.
"Even though the score does not show it, I am proud of the way we played and stuck the game out to its final minutes," Djedjos said. "We are determined to clinch that second playoff spot with wins over Yazoo City and St. Joe's."
Junior Hayden Anderson emphasized his excitement to play against a team that he was familiar with and had a bit of a personal rivalry towards.
"As someone who came from a private school, I already knew what St. Andrew's was and their reputation," Anderson said. "To say the least, I didn't like them. They had always been the private school that everyone wanted to go to."
"It felt really good to be able to play them and go up to Jackson to do that," he continued. "I would say that even though we lost, the team did learn a lot and it was a very educational game for us and hopefully them."
Deng felt proud of how well the team worked together, regardless of how the score added up in the end.
"Whenever you play against a really good team, you're much more focused and attentive, and that's exactly what happened that night," Deng said. "The team was the most cohesive and bonded than we've ever been, despite the score."
About the Contributors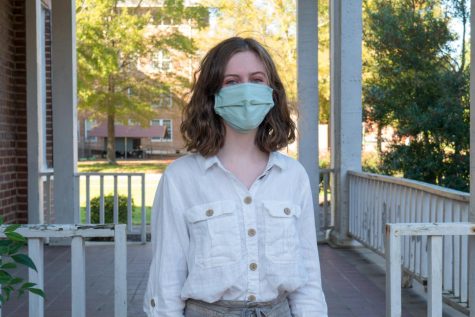 Jillian Snodgrass, Copy Editor
Jillian Snodgrass is a junior from Meridian, MS. They are very excited to express themself through writing for The Vision. Outside of school, they enjoy...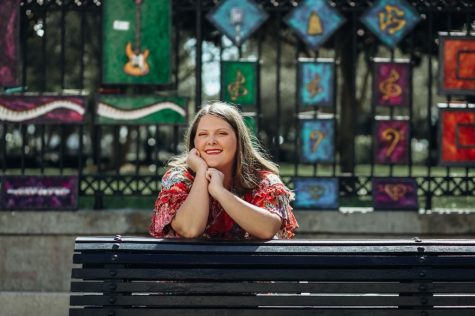 Mabrie Woods, Staff Writer
Mabrie Woods is a senior from Olive Branch and Louisville, Mississippi. She loves all things Broadway and one of her favorite pastimes is learning how...