Residence life staff talks adjusting to a 'new normal' on campus
For Res Life staffers, COVID-19 poses a unique challenge: How do you build a sense of community in a time of separation?
LaToya Bledsoe, Goen Hall Director, discussed the struggle many staff members face in bonding with students this year. "It is my goal to connect with all students as the hall director, especially the juniors. It's been difficult this year due to COVID-19, but we're adjusting," Bledsoe said.
Part of the MSMS experience is having a second family of trusted adults and peers to connect with while on campus. In this year of continuing pandemic, the requirements of masking, social distancing and limiting guests in residence hall rooms have made forming this family difficult. Additionally, students who remain at home must attempt to connect with staff and fellow students from afar.
Frazer Hall Director Hansel Jackson agreed that forging connections with this year's students has been difficult, especially with so many choosing to remain online.
"We are doing our best to bond with the students at a safe distance," Jackson said. "I think it has impacted the students that are at home more than the students that are on campus because we are not able to interact with them."
Since students on campus haven't been allowed to go home on weekends, some staff members organized activities such as a movie marathon and game night. Jackson emphasized his openness to suggestions for community fun.
"I have asked some of the students about what type of programs they would like to have and [to name] some things that the staff can do to keep everyone's spirits lifted," Jackson said. "We also had a ping pong tournament one weekend that was a success."
Because the weekend of Martin Luther King Jr. Day was the first holiday weekend that students have been required to remain on campus, Residence Assistants Maggie Ellis and Calisa Henry organized a movie marathon in Shackleford Auditorium that Saturday, and staff held a bingo night in Goen Hall's first floor lobby the previous evening. Henry said she has tried to make the year as fun as possible while respecting the guidelines laid out by the CDC and the school itself.
"As far as making this year as normal as possible, it's been hard because so much of the 'normal' is impossible right now," Henry said. "I have tried to pass on a few fond memories and traditions to the juniors who are here now since they don't have as much interaction with the seniors as a normal class would."
Other activities such as weekly "Room Chats" have been helpful, but not entirely sufficient in recreating the typical MSMS atmosphere, Henry included.
"I definitely feel like COVID has been a barrier when it comes to bonding with students on my hall. While seeing them virtually on room chats was a nice way to put faces with names, it's a lot harder to get to know personalities through a computer," Henry said. "While some students [on campus] still use room check as a time to interact with each other, the experience is not quite the same."
About the Contributors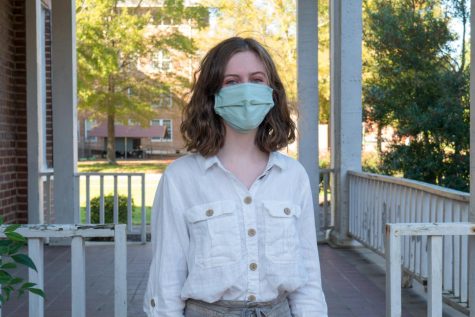 Jillian Snodgrass, Copy Editor
Jillian Snodgrass is a junior from Meridian, MS. They are very excited to express themself through writing for The Vision. Outside of school, they enjoy...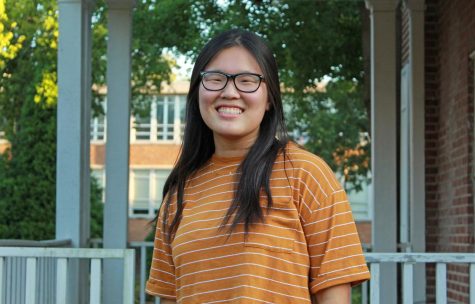 Karlene Deng, Photography Editor
A member of the class of 2021, Karlene Deng is from Starkville, MS and is the Photography Editor for The Vision. When she isn't working on her studies,...