MSMS welcomes Alysia Lajune as the new Coordinator for Admissions
Alysia Lajune knew she wanted to come back to MSMS somehow. As the new Coordinator for Admissions, she is finally fulfilling that wish.
"Unfinished business drew me to MSMS. I attended MSMS my junior year, but I could not return as a senior because I failed physics," Lajune, who attended from 1992 to 1993, said. 
After leaving MSMS, Lajune returned to her high school in Vicksburg and went on to receive academic scholarships to 18 colleges across the country. She earned a bachelor's and a master's degree from Denison University and Regent University. Still, despite these successes, the memory of her experience at MSMS never faded.
"I never really got over my failure at MSMS– not for many, many years, at least," Lajune said. "So, when I learned about the Coordinator for Admissions position, I saw it as an opportunity for personal redemption and an opportunity to give something back to MSMS, because the one year I spent here deeply impacted my life in positive ways."
Asked to describe these positive impacts and how they will influence her work at MSMS, Lajune said:  "I learned many lessons at MSMS, the most important of which is that there's nothing wrong with needing help and asking for it. When I started struggling with my classes, I was too embarrassed to even tell anybody, much less get help—because nothing had ever come hard for me before. I've since learned to recognize and admit my limitations and seek support when I need it. That's exactly what I'll do in my new position. When I interviewed for this job, I was forthcoming about my experience at MSMS and what I learned from it, and I stressed how important it was for me to work with a team of people who support and encourage each other."
 Lajune, whose previous employers were The Ohio State University, Trinity University, Jackson State University and, most recently, the University of Minnesota, replaces LeighAllison Jones, who held the MSMS Admissions job for two-and-a-half years.
Among the challenges Lajune will face are the effects of COVID on the admissions process. Many prospective students have not had a chance to visit campus, and the most recent juniors were selected without an Interview Day. 
"The Admissions Office has worked hard to adapt and create new ways of getting the information out to all students in Mississippi," MSMS Director for Advancement Sheila Westbrook said.
Lajune said she is looking forward to working with the MSMS community and improving the admissions process. Those feelings are reciprocated by her new colleagues.
"I'm most excited to work with the Emissaries and to cultivate pipeline partnerships with high schools across the state. I really want to learn the job and hear from our stakeholders (current students, alumni, parents, faculty, etc.) before formulating new ideas or strategies for recruitment," Lajune said.  
"We are very excited to welcome Ms. Alysia Lajune as the new MSMS Coordinator for Admissions.  Her vast experience in admissions, public relations and student life at a variety of institutions provides a great foundation for the work she will do here at MSMS," Westbrook said.  
About the Writer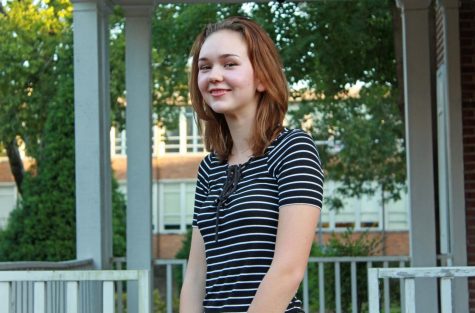 Fiona Dawe, Opinion Editor
Fiona Dawe is from Starkville, Mississippi. She would like to do something with her life to help the environment, although she doesn't really know what...