A Swiftie's Guide to 'evermore'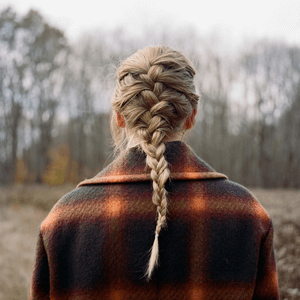 In the midst of a global pandemic that has stolen the Class of 2021's senior year, the time is still ripe for a Taylor Swift stan. Taylor's been steadily delivering albums every two to three years, but during the pandemic, she turned her home into a recording studio and surprise-released not one but two records. Her new record "folklore," released July 2020, and "evermore," released less than five months later, are sister albums, and many fans have obsessively speculated about new music since "Lover," but Taylor always manages to catch all of her listeners off guard regardless of how many hints or Easter eggs she slips in plain sight on social media. 
In the past year and a half, she's released three albums and three films (the "Miss Americana" documentary, "City of Lover" concert tape, and "Folklore: the Long Pond Studio Sessions). Her "folklore" was rated #1 Best Album of 2020 by numerous publications, from TIME to Billboard. It's the first female-written album to sit at #1 for four weeks at Rolling Stone's Top 200. Since then, though, it's been replaced–by "evermore," which is now in its fourth week first on the chart.
Everything has a purpose with Taylor's music, and there are countless parallels and elements of cleverness and wit. She developed an extensive vocabulary as she explored writing about cottagecore settings and different-era lovers, opening her arms to her newfound escapism. In addition to her well-crafted poeticism, she has impeccable songwriting skills, and this album is completely soaked in the creative depth she perfected during quarantine. It's full of storytelling, with different perspectives and different times, and it makes for a peculiarly interesting listen. "Evermore" is older and wiser despite being brand new, and you'll need some tissues. 
The first song, "willow" has the same cottagecore feeling fans obsessed over with the release of "folklore." The music video is magical and filled with references from previous songs. It has three separate versions known as "willow (the witch collection)." And 'bewitching' is a great way to describe it – Taylor mentioned it sounds like casting a love spell, and love is exactly what it's about; it's completely falling head over heels for somebody who's exactly the person you need. "ivy" has similar magical energy as "willow," but with a less cheerful meaning to it, about a cheating woman. The majority of the songs on "evermore" approach love in a different way, some characterizing the emotion as enchanting, others making love seem like more of an ache. 
Take "champagne problems," for example. This fan favorite has the most powerful, emotional bridge in the entire album, but thematically, it's the complete opposite of "willow": It tells the story of a woman rejecting her lover's marriage proposal, but it goes a bit deeper on that, using the "champagne problems" idiom to show a depressing message about love and the stigma surrounding mental health, tied together with a beautiful piano melody and poetic lyrics.  The track "'tis the damn season" takes is another heartbreak anthem as a girl returns to her hometown for the holidays and reconnects with a past lover, a small-town boy she left in pursuit of her career. It's painful and nostalgic, the perfect song to sulk to, especially in the winter months. It parallels with the song "dorothea," from the boy's perspective, which even references our very own Tupelo, Mississippi. 
Past relationships and lost love prove to be a common theme in "evermore." "Coney island" has the same heavy emotion to it, and the lyrics demonstrate how unique and creative Taylor's songwriting abilities are. There isn't a dull line in the entire song, from "did you miss the rogue who coaxed you into paradise and left you there" to "we were like the mall before the internet, it was the one place to be, the mischief, the gift-wrapped suburban dreams. It's almost as beautiful of a duet as "evermore," with Bon Iver. The duet is a piano ballad with incredibly emotive vocals, but it sheds a more hopeful light on the depressive emotions that journey with the listener through the entire album. "Tolerate it" is another track with somber piano and soft lyrics, but the deep melancholy of this one sets it apart from other songs on this album. I can see it resonating with people in loveless relationships, and there's something about the lyrics "I know my love should be celebrated, but you tolerate it" that leaves you with a remarkable sadness. 
There are so many love-centric stories wrapped up in this album, but there are unique plotlines, too. Taylor takes a quick return to her country roots with, "no body, no crime," about murdering a man cheating on his wife, which is so characteristic of Taylor Swift it's refreshing. "Cowboy like me" has even more of a country-folk aura, taking the interesting form of two lonely bandits "hustling for the good life" to set a rustic mood and explore heartbreak in a different way than "champagne problems" or "coney island." 
While there is melancholy and anguish, there is still hope. "Happiness" is an ethereal seventh track about acceptance, looking back to the better moments of an ended relationship. The main message of the song is the acknowledgment that there was happiness in the relationship, but there will still be happiness alone. "Long story short" goes into a poetic depth about the difficulties Taylor faced throughout the past few years of her music career, but it follows the lyric "long story short, I had a bad time," with "long story short, I survived."
"Evermore" is the perfect album to enter 2021 with after a hellish 2020. It's about healing, forgiving, and paving new paths for yourself.  The record is a beautiful mix of Taylor's escapism of other universes and stories and her own experiences and feelings, and it's a new side of her that's more peaceful and mature but raw and powerful at the same time. We stepped into the folklorian woods last July, but "evermore" takes us deeper into it. 
About the Writer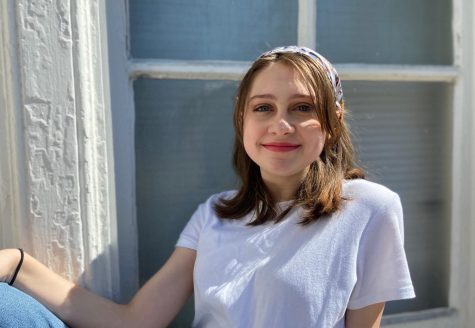 Lily Langstaff, Entertainment Editor
Lily Langstaff is a senior from Southaven, Mississippi. She loves honey, The Labyrinth, Fall Out Boy, and her cats, Sassy and Sweetie. On a Friday night,...