'Edge of Midnight' is as iconic as the duo who created it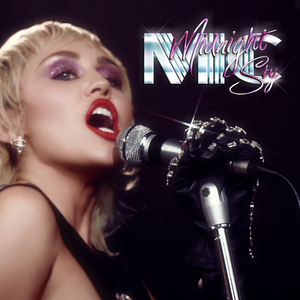 Just when 2020 needed it most, Stevie Nicks and Miley Cyrus created and released "Edge of Midnight," a mash-up of Stevie's '81 hit "Edge of Seventeen" and Miley's new song "Midnight Sun." The duo took the music industry by storm, pairing up immensely well throughout the song. Both women were hit-musicians from completely different eras, and listening to the iconic Stevie Nicks (Fleetwood Mac, "American Horror Story," her solo album, however you may know her) and Miley Cyrus ("Bangerz," "Hannah Montana," however, you may know her) is a magical experience.
The song opens with the classic guitar riff from "Edge of Seventeen" and transitions into a synth-beat and Miley's newfound rock voice – it sounds like she was meant to sing harder-hitting songs with a rougher edge to them. The musicality combines the vibe of the early 1980's and a modern-day classic-rock sound, and the energy of the song brings out the best of both Miley's and Stevie's vocals. It's a masterpiece of a cross-generational collab, and it's the perfect match of two powerful female musicians. It's evident that the two singers are drawing inspiration together, trading off verses and lines as the song progresses. Hearing Stevie Nicks singing follow Miley's with "just like a white wing dove" is one of the most satisfying things I have ever heard.
Miley released "Midnight Sky" mid-August amongst her series of covers that fans are obsessing over, even starting a viral TikTok trend. Fans realized just how fitting her voice was for rock when she came out with a hard cover of Arctic Monkeys' "Why'd You Only Ever Call Me When You're High?" and the Cranberries' "Zombie." As amazing as her covers are, "Midnight Sky" is original, refreshing and new, and "Edge of Midnight" only amplifies that. Miley's career has shifted and changed from her early years with Disney channel, and her unapologetic confidence the world hated her for during her wrecking ball era has now come to a stunning peak.
Stevie Nicks, on the other hand, has been an unapologetic and confident female musician since the last century. She pioneered the female presence throughout the progression of classic rock, from temporarily breaking away from her band for a solo tour to dealing with drama and rumors within the band. "Edge of Seventeen" is such a symbolic song – it's her most well-known, completely independent single, and one of the most popular songs from that entire decade. Written for both her uncle and John Lennon after their deaths, "Edge of Seventeen" was – and is – a smash hit.
The collision of Stevie Nicks and Miley Cyrus is completely monumental. Miley is embracing a new era of rock music, with Stevie by her side. "Edge of Midnight" is on streaming platforms now, and Miley's new album, "Plastic Hearts," comes out Nov. 27. I could NOT stop listening to "Edge of Midnight" when I first discovered it, and I'm so ready to have her entire album on replay, especially if it's full of the new rock sound Miley's been experimenting with.
About the Writer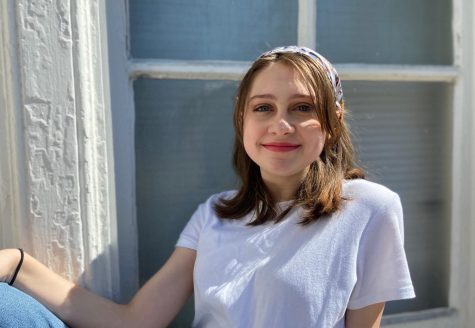 Lily Langstaff, Entertainment Editor
Lily Langstaff is a senior from Southaven, Mississippi. She loves honey, The Labyrinth, Fall Out Boy, and her cats, Sassy and Sweetie. On a Friday night,...