MSMS soccer defeats Nettleton in both matches
Both the Blue Waves soccer teams defeated Nettleton High School in their matches, maintaining their winning ways this season. Last Thursday evening, the boys' team swept the Tigers with a 5-0 final score, while the girls' team won 2-1. 
In the first game, juniors Lauren Rutherford and Madison Johnson each scored a goal, and senior Amanda Anderson made an assist. Senior goalkeeper Camille Newman made six saves, securing the team's victory. 
"The win last night felt great," Rutherford said. "We had to work so hard for it that it felt amazing after it was over. I was so excited for a second win, especially because we haven't played for very long yet."
Junior midfielder Elena Eaton expressed excitement about the win and the possibility of future games but emphasized her belief that victory is not the ultimate goal.
"Soccer is not about winning so much as it is finding a way to cooperate as teammates and become a united front; accordingly, I am more concerned with our team chemistry than future wins or losses," Eaton said. "That said, I see an undefeated season as a real possibility for the team."
Head coach Chuck Yarborough felt happy to see the progress his team has made in practice pay off in a game.
"We were pleased that the girls battled through the entire match and were able to eke out a win against a solid Nettleton team," Yarborough said. "We're beginning to see our work on communication bearing good results on the pitch."
In the second game, junior Tsetsenkhaan "Chingun" Tsogt-Erdene led the team with three goals, and senior Jeremiah Hunt and junior Nicholas Djedjos scored a goal each. Juniors Carter Miller and Trevor Allen each had an assist, and senior goalkeeper Nathan Lechner kept a shutout with two saves.
"It felt great winning last night," Tsogt-Erdene said. "I believe we can keep this winning streak as long as we keep playing hard and improving as a team."
Junior forward Raeed Kabir expressed his satisfaction with the way the team has been working together.
"Our team has been very active in communicating criticisms for teammates," Kabir said. "We are serious about talking about formations and game strategy."
Boys' team head coach Armando Leyva conveyed his pride in the accomplishments of the team thus far.
"The team is coming together very well, with a great attitude and leadership displayed on and off the field," Leyva said. "The players know there are things we need to improve as a team and they look forward to continuing to work hard."
About the Writer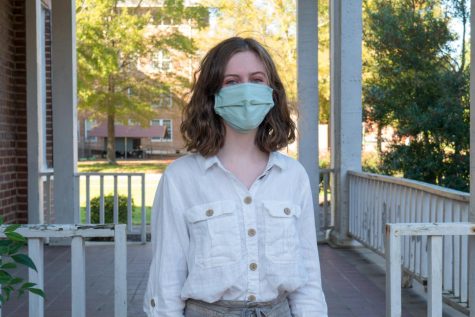 Jillian Snodgrass, Copy Editor
Jillian Snodgrass is a junior from Meridian, MS. They are very excited to express themself through writing for The Vision. Outside of school, they enjoy...