MSMS students recognized at Press Association Fall Convention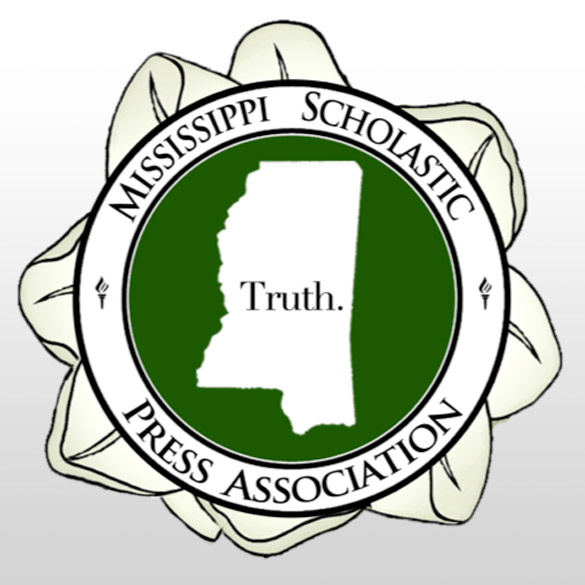 The culmination of months of hard work finally came to fruition for numerous MSMS students during the Mississippi Scholastic Press Association (MSPA) Fall Convention. Held virtually via Zoom on Oct. 29, the first half of the event included speakers such as internationally renowned political cartoonist Marshall Ramsey, and the latter half recognized Mississippi yearbook and literary magazine submissions from 2019-2020. In addition to last year's submissions, MSPA recognized "carry-in" competitions for categories that normally occur in the spring, such as best news and graphic illustrations. 
Two of MSMS' student run organizations, Southern Voices, a literary and art magazine, and The Vision, the school newspaper, submitted writing and art pieces. Altogether, Southern Voices was recognized sixteen times in individual and whole publication/staff categories, and The Vision was recognized eleven times. 
Senior Lily Langstaff, who was both a short story and personal essay finalist, viewed the competition as an outlet to express her written work.
"It's very satisfying and rewarding to see my writing recognized," Langstaff said. "I pour my soul into what I write and I love to be able to share it with others. 
Senior Abby Strain, who was a two-time poetry finalist and a personal essay finalist, shares a similar view.
"I have reeled in a number of writing awards during my time at MSMS; each award is as validating as the previous," Strain said. "I am honored to be a finalist in multiple categories, and I am glad that my work was recognized."
Senior and Editor in Chief for The Vision Muneebah Umar, who won Best Lede, looks forward to spring awards and is invigorated by the success this early in the year.
"I'm so proud of everything, staff members and "The Vision" as a whole. We've only been publishing for a few months, and I think this is a testament to all the hard work we've all been doing," Umar said. "It feels great getting recognition, I'm excited to see what we achieve at the spring awards."
Mr. Thomas Richardson, the advisor for "The Vision" and "Southern Voices," though grateful for the numerous awards, believes that it is not only about the number of awards, but also the quality of work produced by the participants.
"I'm pleased with the recognition Southern Voices received this year," Richardson said. "By the numbers [for Southern Voices], I think we had about 10 more finalists/winners this year than in the 2019 awards ceremony, but, again, that does not necessarily mean anything to me compared to looking at the general quality of winners and saying we know how to emulate that success." 
The aforementioned accomplished writers are not stopping here; many of them are expecting to continue their writing careers, even while pursuing other fields of study.
"Writing is my passion; it's how I interpret the world around me," Strain said. "I aim to finish and publish a novel in my adult life, but that is years in the future. I will be majoring in a STEM field—writing may be pushed to the back of my priorities, but it will not be forgotten."
Richardson, a board member of the MSPA, hopes to incorporate more MSMS student involvement with the organization.
"I expect our relationship with MSPA to grow even stronger over the coming years. I'm happy to serve on the MSPA board now, and I hope that our students at MSMS will start to get comfortable enough to lead workshop sessions at future conventions," Richardson said.
Here is a complete list of awards:
Individual, Southern Voices
Poetry, Ryley Fallon–Winner
Poetry, Abby Strain–Finalist (x2)
Short Fiction, Ryley Fallon–Winner
Short Fiction, Lily Langstaff–Finalist
Nonfiction Narrative, Neziah Igwebuike–Finalist
Nonfiction Narrative, Gracie Rowland–Finalist
Nonfiction Narrative, Rachel Zheng–Finalist
Personal Essay, Lily Langstaff–Finalist
Personal Essay, Abby Strain–Finalist
Photo, Whitley Hester–Finalist
Hand-Drawn Art, Ella Lauderdale–Finalist
Hand-Drawn Art, Ellen Overstreet–Finalist
Whole Publication
Cover Design, Southern Voices–Finalist
Visuals, Southern Voices–Finalist
Quality of Writing, Southern Voices–Winner
Individual, The Vision
Portrait Photo, Kate McElhinney–Winner
Graphic Illustration, Emily Lin–Winner
Headline, Elena Eaton–Winner
Headline, Henry Sanders–Finalist
Lede, Muneebah Umar–Winner
Lede, Amy Zhang–Finalist
Caption, Karlene Deng–Finalist
COVID-19 Writing, Hailee Sexton & Fiona Dawe–Finalists
COVID-19 Visual, Taylor Wypyski–Winner
Whole Publication
Best of Show (News), The Vision–Winner
Best Convention Hype Video, The Vision–Winner
About the Writer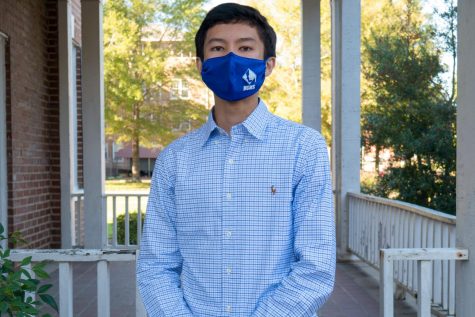 Nicholas Djedjos, Copy Editor
Nicholas Djedjos is a junior from Brandon, MS. He enjoys keeping up with the news and spending time with family and friends. In his spare time, you can...