'The Witches' is another remake you don't need to see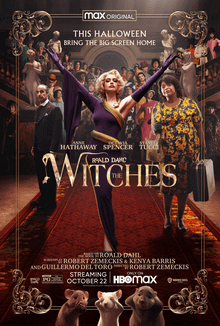 If you were like me growing up (aka had a British father), you grew up reading Roald Dahl. My favorite books by far were "The Twits", "The Witches" and Roald Dahl's own two-part autobiography; "Boy" and "Going Solo". While Dahl died in November of 1990, his classic books are being turned into successful movies like "Matilda" (1996), "Willy Wonka and the Chocolate Factory" (1971), "Charlie and the Chocolate Factory" (2005), "The BFG" (1989 and 2016), "Fantastic Mr. Fox" (2009) and "James and the Giant Peach" (1996). The new "The Witches" movie was entertaining, it didn't need to be made. 
"The Witches" was also made into a movie in 1990 and was the last of Dahl's books to be turned into a movie before he died. He was reportedly quite disappointed with the alternate ending. This new film also takes some liberties from the original text. In this remake by Robert Zemeckis ("Back to the Future" and "Forrest Gump") a recently orphaned African American boy (Jahzir Bruno) goes to live with his grandmother (Octavia Spencer) in the rural Alabama town of Demopolis in 1967. The switch from England to 1960s Alabama is a unique creative choice that offers a new spin (and lots of racial overtones) in this remake. 
After spying a witch at the local grocery store, the boy and his grandmother decide to spend some time at a fancy resort in the Gulf of Mexico. Unfortunately, the Grand High Witch (Anne Hathaway) decides to host a witch convention with her nefarious cronies to carry out her evil plans for world domination. 
One of the main problems with this movie is that it doesn't have a specific age group in mind. Older kids may have difficulty relating to the younger lead; supplementarily, certain frightening images, like the rat scene, are likely too graphic for younger audiences. Although Hathaway's entertaining performance, coupled with her amusingly thick accent, provides something for the adults reminiscing on their childhood. 
Despite the frightening visuals, the film lacks an element of darkness. The children in Roald Dahl's books are usually struggling with something like extreme poverty (Charlie in "Charlie in the Chocolate Factory"), an abusive orphanage (Sophie in "The BFG") or emotionally abusive parents (Matilda in "Matilda). "The Witches" was about a group of people who were planning to murder all children and while Hathaway's performance was entertaining, it wasn't as terrifying as it should have been. 
Essentially, "The Witches" is another unneeded TV movie remake, with an unusually famous cast. It isn't something that most people would put in an effort to go see at a movie theater, but it gives HBO Max some more child-friendly titles to add to their collection. 
About the Writer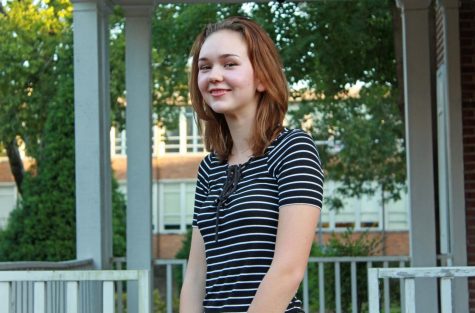 Fiona Dawe, Opinion Editor
Fiona Dawe is from Starkville, Mississippi. She would like to do something with her life to help the environment, although she doesn't really know what...