Why some MSMS students are remaining virtual
When MSMS juniors moved in on Oct. 17, a handful of virtual students watched as their classmates celebrated on campus. For them, this wasn't just fear of missing out (FOMO)—this was a tried-and-true tradition that they had to sit out on for the time being.
This quarter, 14 juniors stayed virtual, while 43 seniors have opted not to move onto campus on Nov. 8.
For Kaia Williams, a senior, choosing not to move onto campus was not a decision she took lightly.
"I really miss being on campus like we were last year when everything was normal," Williams said. "However, I understand why we have these changes and I prioritize safety."
Williams is staying at home primarily to protect high-risk members of her family, something junior Keyan Rahimi is doing as well.
"Most of my family members are high-risk when it comes to getting COVID-19," Rahimi said. "I believe that it is better and safer to stay virtual than to risk it and return to campus."
Junior Aadhav Senthil is also staying virtual to remain safe. However, after spending two weeks at home, his experience has somewhat changed his mind.
"I believe these past few weeks have been enough to justify going back to school," Senthil said. "One problem I have is that being virtual leads me to procrastinate more, which I dislike."
In contrast, going virtual has both given Rahimi more free time and made school easier for him. Despite missing out on MSMS' residential experience, Rahimi believes he is still receiving a high-quality education, crediting teachers for keeping his schoolwork organized and maintaining efficient online classrooms.
"I am very grateful that my teachers have been very kind and helpful during this time," Rahimi said. "They have continued to provide me quality education and flexibility."
Despite the benefits of staying virtual, there are obvious downsides as well. Juniors are making friends with people they have never met before, making the MSMS ideal of community significantly harder to achieve.
"I have had a chance to get to know some of my classmates, but I feel that making connections would be easier if I wasn't virtual," Senthil said.
As the saying goes, absence makes the heart grow fonder, something seniors who are staying virtual have learned the hard way. Already having a group of friends makes staying social somewhat easier, but separation from friends one has lived alongside is never easy.
"I miss seeing all my friends in person," Williams said. "Though nothing can match seeing them face-to-face, my friends and I text often, and we use Zoom to have study sessions and keep in touch."
Williams is considering going back to MSMS for quarter three, as seniors will likely live on campus for a longer time compared to the short stay during the second quarter.
"If I were to go back I would want for it to be for a longer amount of time, as I need more time to completely adjust to a new environment," Williams said. "Seniors will also be back on campus around the time that all of my college applications are due, and adjusting to a semi-new environment for what may only be two weeks just didn't seem worth it for me."
Rahimi would also consider returning to campus if MSMS ran things differently. Though his current experience is on par with the in-person experience, Rahami would move onto campus if more events were held in person.
"If the clubs were made in person again rather than virtual, then I would probably return because I would be at a much greater disadvantage staying home," Rahimi said. "Until then, though, I don't want to risk transmission even though MSMS has done a good job with their COVID-19 response."
If more favorable circumstances arise, many virtual students would be open to considering moving in. Indeed, MSMS' safety measures have ensured that no students have tested positive for COVID-19 while living on campus, a fact that has reassured many families. Many juniors who are currently virtual will return to campus at some time during second semester if things improve. Until then, though, staying at home has only heightened the anticipation of moving in.
"I do feel that I am getting a different experience from being virtual," Senthil said. "However, because of this time, I am more excited about when I can finally go to campus."
About the Writer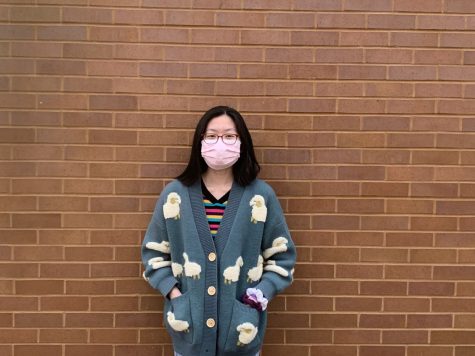 Amy Zhang, Copy Editor
Amy Zhang is a junior from Starkville, MS. She likes Avatar: The Last Airbender and two-dimensional geometry. In her free time, she dabbles in painting,...