Harry Styles is 'Golden' in new video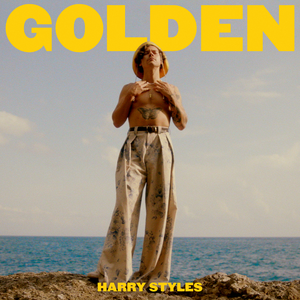 Harry Styles traveled the Amalfi Coast in Italy for his new music video "Golden." This track appeared on his album "Fine Line," released last December. The music video, directed by Ben and Gabe Turner, was long awaited by Harry stans around the world. Harry said he wanted the video to cheer up his fans, and that's exactly what it did. 
The 26 year old ex-member of the popular boy band One Direction has built an impressive solo career. His song "Sign of the Times," released in 2017, began Styles' soaring success. Since then, he has received several nominations and won a number of awards, making Harry Styles a household name. With music videos and songs like those on "Fine Line" or "Harry Styles," his name will only become bigger. 
The "Golden" video was exactly what we needed, and he served it flawlessly. The video was a montage of Styles roaming the Amalfi coast with several outfit changes. Styles, who is notably fashionable, is seen wearing a Steven Stokey Daley white shirt, Gucci driving gloves and personalized Eliou jewelry. Throughout the video, he is shown jumping in a pool, driving a vintage convertible and running along the coastline. Every shot of the video feels nonchalant and easy-going. 
Styles explained that the "Golden" music video would represent his own feelings toward the track. In an interview with AP News, Harry said, "It's always been a source of joy for me. And I wanted to make a video that encapsulated that." The main colors in the video are yellow and white, including his manicure. Yellow is the color of sunshine, hope and happiness, and that's how this video made many fans feel. 
Though the video seemed carefree and the song sounds upbeat, the lyrics in the track feel relatable and raw. In the first verse, Styles sings the lines, "I know you were way too bright for me / I'm hopeless, broken, so you wait for me in the sky." Through these lyrics, he could be insinuating that his lover was out of his league. Styles has hinted that his album "Fine Line" was inspired by his breakup with French model Camille Rowe. He even shared a voicemail he received from Rowe in his track "Cherry."
Styles rocked the world with another track on "Fine Line,"  "Watermelon Sugar," and on May 18, he managed to drop the music video of the summer. The video features Styles along with many models wandering Malibu beaches. Both "Golden" and "Watermelon Sugar" music videos reminded me of simpler times. 
Harry Styles never fails to impress, and all of his fans are excited to see what his next project will be.