Wallows' 'Virtual Aerobics': an exercise in simplicity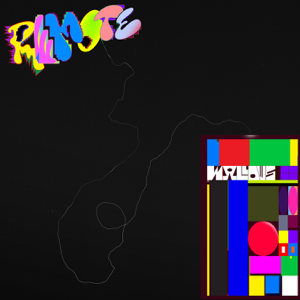 If you are one of the 800 million TikTok users out there, chances are you've heard music by the band Wallows. Their semi-recent collaboration with artist Clairo on "Are You Bored Yet" generated gross popularity on both social media platforms and music streaming services alike—an impressive feat given today's vast diversity of music preference. Now, the band's newly released track 'Virtual Aerobics' appears to be on the path for an even greater fan response.
No strangers to the spotlight, Wallows has captivated the attention of alt-rock fans since debuting in 2017. Wallows' history of chart-topping singles "OK", "Scrawny" and "Pleaser" gave rise to their reputation as a quirky yet cool band with one defining feature: relatability.
Unlike their contemporaries, Wallows members Braeden Lemasters, Cole Preston and Dylan Minnette incorporate fun and the freedom of youth into the essence of their music, rather than composing rigid numbers out of seriousness. Young people creating music for young people, Wallows centers songs around sympathizable teenage experiences; effectively, rendering their music comprehensible and enjoyable to the masses. Now universally recognized amongst Generation Z, Wallows' three-year collection of work sheds light on another relatable aspect of youth: evolution.
From alternative rock beginnings in 2017, Wallows' discography has changed musical course and metamorphosed towards jangle-pop genres. Their 2019 debut album "Nothing Happens" highlights this shift from alternative, fast-paced singles like "Pleaser" to lulling melancholic tracks like "Are You Bored Yet" or "Remember When."
When interviewed on this album, guitarist and background vocalist Lemasters voiced "It's strange, I feel like it just goes through whatever you're inspired by or what you're feeling. The process of writing a song hasn't changed. It's always you're sitting down somewhere and holding your guitar and you're playing the piano or something, and then something new comes out every time somehow, if you're lucky." 
Just as music changes, people evolve. Down to earth as ever, Wallows' breadth of musical style epitomizes this. Transitioning from rock to indie to alt-pop whilst staying true to their sound, Wallows is evidence that people and bands alike are subject to change. With EP album "Remote" set to release on Oct. 23 of this year, fans speculate that another stage of the band's musical evolution is in store.
Though only "Virtual Aerobics" and "Nobody Gets Me (Like You)" have been released, these peppy electronic tracks set the stage for what might be an alt-pop phase in Wallows' career.  
Kicking off the album as the first track, Virtual Aerobics starts with an energetic handful of notes on the piano. Shortly thereafter, Minnette's familiar vocals chime in "Hey there, safe travels / Read it, I unravel." The track encompasses the feeling of being in love. In this context, the speaker is begrudgingly heading back home after spending time with his love interest. Once again hooking their audience with relatability, Wallows retells a story listeners have lived many times over.
After this brief first stanza, the group launches into the chorus "Wanna dress in what makes you like me / I'll probably overwear these Nikes."  Wallows perfectly harmonizes the blissful uncertainty of falling in love with a piano riff that symbolizes the eager simplicity of romance.  Unfortunately, media portrayals of love have complicated and distorted perceptions of relationships. Wallows' simple approach to falling in love is a refreshing reminder of the raw, uncomplex and happy feeling of being young and completely smitten. 
With a duration of roughly two minutes, "Virtual Aerobics" is on the shorter side of Wallows' music; however, it's possible that this is a further testament to the simplified version of love Wallows aims to portray.  Regardless of length, the lively staccato tune reveals a recently-discovered, poppy side of Wallows.  
Straying from the disconsolate, droopy melodies of "Remember When," EP album "Remote" energizes fans and hints at the prospect of an alt-pop turn to Wallows' music.  If you enjoy shorter, musically uncomplicated songs and admire simplistic views of love, consider giving Wallows' newly-released track "Virtual Aerobics" a listen.