I'm (love)sick of this: Blackpink's 'The Album' is an underwhelming step forward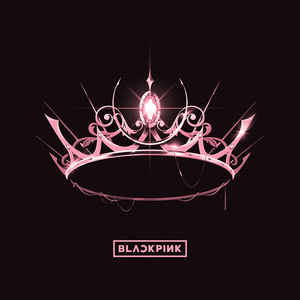 Bullying is okay—as long as it's toward Teddy Park.
Widely known as just Teddy, Park is Blackpink's most notable producer. In recent years, Blackpink fans have criticized his repetitive, formulaic style of songwriting despite the group's sparse releases. It seems as though these complaints have served their purpose, though; Blackpink's new album, titled "The Album," is an eight-track journey with significantly more substance than their music from the past two years.
"The Album" is Blackpink's first album, four years after the group's debut. Blackpink is playing it safe by sticking to pop trends, star-studded collabs and glossy songs. This tried-and-true method has paid off. The three pre-released singles on this album ("How You Like That," "Ice Cream" and "Lovesick Girls") have music videos with over one billion views combined, and "The Album" is expected to debut at No. 2 on the Billboard 200.
I had high expectations for this album—Blackpink is notorious for their limited discography—but was left feeling underwhelmed. "The Album" is fine, but it's also predictable and contaiTeh ns mere glimpses of the energy that made Blackpink instant sensations. This album is an earworm made to break records, not to stand the test of time, as entertainment is prioritized over truly satisfying music.
The album's first track is "How You Like That," which follows the standard Blackpink formula—take a promising beginning, then ruin it with an empty, generic chorus filled with short catchphrases. The chorus is almost edgy, but it lacks energy and a reason to be in the song. The outro is little more than random chants and sequences of notes on top of an obnoxious drop, setting an odd tone for the rest of the album.
"Ice Cream" with Selena Gomez follows, bringing the album from bad to worse. Its cutesy concept doesn't mesh well with heavily autotuned high notes and a headache-inducing background motif. The lyrics are… strange, and the opening line, "Come a little closer 'cause you lookin' thirsty / I'ma make it better, sip it like a Slurpee," is an odd innuendo in an innocent-sounding song. My expectations made this doubly disappointing. I was hoping for more from a collaboration with Ariana Grande's creative team.
"Pretty Savage" is next and somewhat salvages the album's direction with its bold hooks, swag and trap synth. Unequivocally a diss track, Blackpink tells haters "If you mad, stay mad, we not alike," though I would have loved faster verses so the girls could flex their rapping skills more. The blaring drop is predictable, but it brings the classic Blackpink energy. This song is also close to Cardi B's style and would have been a more fitting collab with her compared to the next track.
Speaking of Cardi B, she's featured on "Bet You Wanna." She manages to blend in despite the song's lighthearted sweetness, but it seems random to put one of hip-hop's biggest names on such a cutesy track. Ignoring the odd feature, the song is catchy and straightforward. It sounds like a 2010s pop song, and I loved the simple instrumental and the ad-libs in the last chorus. I'm excited to see what Blackpink can do with this preppy style in the future.
The most recent music video release, "Lovesick Girls," comes after the halfway mark. Easily the group's best title track since 2017, it combines retro vibes, powerful vocals and a vaguely tropical chorus. It's an anthem for all the lovesick girls out there, with upbeat choreography and English sing-along lines like "Yeah, we were born to be alone / But why we still looking for love?" It sounds good, but it's nothing new—Blackpink has proven that they're more than capable of experimenting with genres, so following western trends feels underwhelming.
"Crazy Over You" follows with a promising beginning and an out-of-place chorus, immediately drawing parallels to "How You Like That." Despite its predictability, the variety of funky instruments and minimalistic chorus make it an interesting listen. With a few minor adjustments, this would have been a great collab with Selena Gomez instead of "Ice Cream."
The second to last song, "Love To Hate Me," is my favorite on the album. This song is also vocal-heavy and has the most natural, unprocessed high notes on the album. The chanted pre-chorus feels out of place, but the soaring refrain and bold chorus more than compensate for it. "Love To Hate Me" is a perfect example of how to add trap beats and a booming instrumental to piercing, melodic choruses without diverting the focus. The song's concentrated grandeur makes it memorable, and I would love for Blackpink to explore this style over explosive EDM in the future.
"You Never Know" is the last track. It's a safe way to wrap things up: a clear, emotional ending to the album, it's as vulnerable as Blackpink will get. The pre-chorus and bridge sound straight out of a Taylor Swift song, managing to sound sentimental and upbeat at the same time. With a piano and orchestral backing, it's a sweet farewell in Blackpink's version of a ballad.
The album is fine. It's not bad, but it brings very little that is revolutionary for K-pop's top girl group. Other groups of the same caliber take risks with new releases while still declaring their skills and their creative team's ingenuity. In contrast, Blackpink's first album sounds like a promise for the future, its refusal to experiment a disservice to the group. Despite the underwhelming performance, I'm hopeful Blackpink will fulfill that promise of breaking boundaries in the future.
About the Writer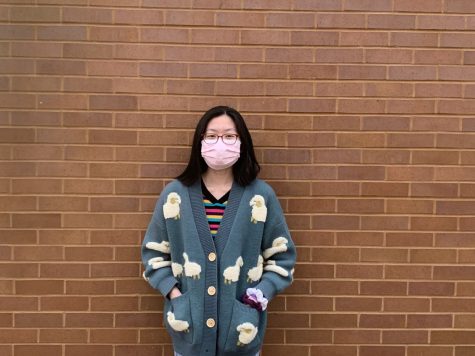 Amy Zhang, Copy Editor
Amy Zhang is a junior from Starkville, MS. She likes Avatar: The Last Airbender and two-dimensional geometry. In her free time, she dabbles in painting,...