Teachers making the most of online learning
Students and teachers seem to be from different worlds at times, but they represent two sides of the same coin. Whereas students have countless notes to review, piles of homework to complete and endless tests to study for, teachers have countless lectures to create, piles of homework to grade and endless tests to prepare students for. Online learning has drastically impacted the lives of both students and teachers, and many teachers share the same concerns that students have, especially regarding social life and communication.
"No longer can students just casually pop into my room to tell me about their day," math teacher Dr. Philip Benge said. "The opportunity to simply talk to students is something that I dearly miss."
English teacher Dr. Scott Curtis also longs to see his students, many of whom are juniors he has never met before. He worries about how some of them are faring at home.
"I miss the close connection with the students," Curtis said. "That's why I prefer to teach my classes in person, because I understand students' needs better. I also hope that there are fewer distractions when students attend virtual classes, especially for juniors who are not as self-disciplined as the seniors."
In order to compensate for socially-distanced communication, teachers take advantage of various online platforms. By using email, Microsoft Teams, GroupMe, Canvas and Zoom, they gain some advantages that face-to-face learning does not offer.
"I normally give a quiz at the end of each class through Canvas, our learning management system," Curtis said. "I like that it provides immediate feedback to reinforce what students have learned in the class."
Benge also takes advantage of different Zoom features in order to enhance student learning.
"Breakout rooms in Zoom are a helpful addition in the classroom. Students in different groups can move at their own pace without feeling pressure from the performance of other groups," Benge said.
This unusual format of a classroom has allowed teachers to be students as well. In this way, many teachers are bonding with their students over the ups and downs of virtual school.
"I appreciate how wonderful everyone has been through this process about figuring out all the nuances of online school," social science teacher Julie Heintz said. "At this point in the school year, I think the learning curve has been fantastic. We are all learning every day."
Still, even with all these online benefits, teaching doesn't feel the same. Fun, interactive classrooms are much harder to maintain over Zoom. There is considerably less communication in virtual classes. Many teachers must decipher facial expressions to gauge a class's mood instead of relying on verbal feedback.
"Online school makes it much harder to pick up on non-verbal cues regarding students' understanding of the course content," Benge said. "They also miss out on my explanation of math concepts through interpretive dance."
"It is just not the same on campus without interacting with my students," Heintz said. "I do wish we could return to normal, but for now this is the reality. Virtual learning immensely cuts down our risk of being infected with COVID, and that is what we need to be concerned with."
Once COVID-19 passes, teachers believe online learning could be a helpful learning supplement to students who cannot attend MSMS in person. Recorded lessons could be especially helpful for students from school districts with fewer advanced learning opportunities. Teachers are wary of implementing it when in-person learning is a viable option, though.
"The benefits of the residential environment at MSMS cannot be overstated," Benge said. "Online learning makes community-building difficult, and too often students simply assume that they are alone in their struggles."
Beyond the struggles of online learning, though, teachers just want their students to stay safe, continue learning and enjoy their experience.
"We want to see students' smiling faces every day," Curtis said.
About the Writer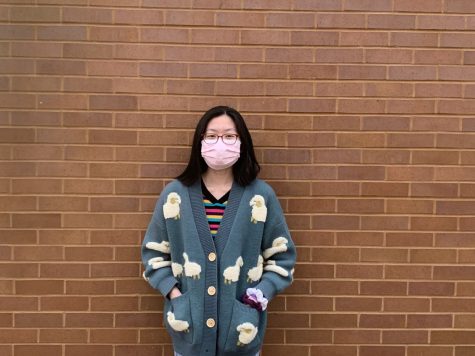 Amy Zhang, Copy Editor
Amy Zhang is a junior from Starkville, MS. She likes Avatar: The Last Airbender and two-dimensional geometry. In her free time, she dabbles in painting,...