Timeout: Professional responses for the sports MSMS offers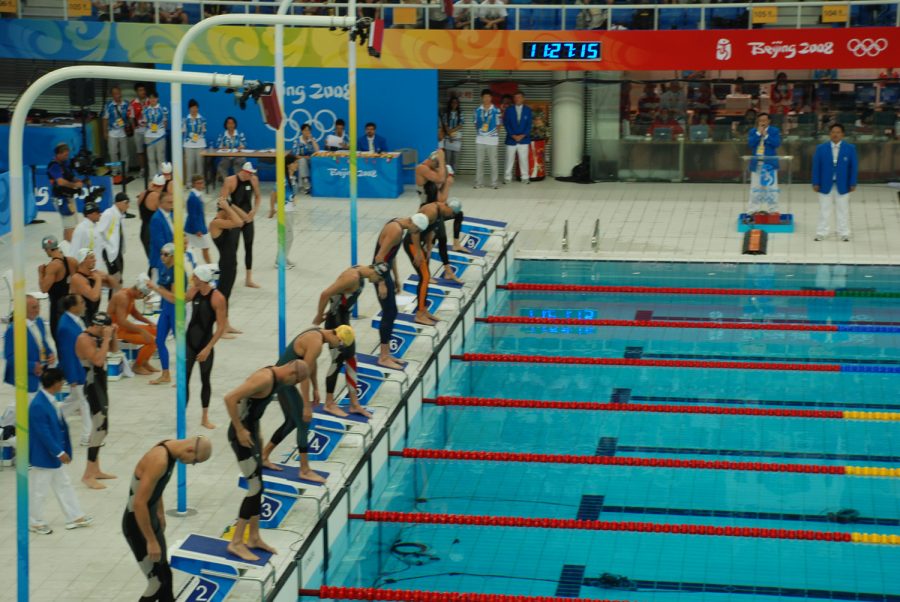 For the past two weeks I have examined the impact of the COVID-19 pandemic on many of the nation's major sports leagues and how they have responded. This week, I want to shift the focus slightly. As we learn how MSMS plans to operate sports this year, I want to see what leagues and associations across the globe have done with these same sports. Understanding pros' responses can help put the actions of our local leaders into context.
Cross Country/Track & Field
Generally, athletics events (that is, track & field meets along with marathons) have taken to canceling or postponing in almost every instance. A slew of major marathons, including Boston, New York, London, Berlin, Hong Kong and Kuala Lumpur, have been canceled after a few delays. The World Athletics Championships that were set for this year have also been delayed. The Indoor Championships, originally scheduled for mid-March in Nanjing, China, will be held next year. The Half-Marathon Championship, first planned for Poland in late-March, will be held in October instead. The only major athletics competition to continue has been the Diamond League, the premier series of internationally recognized track meets sanctioned by World Athletics. Even this series has operated under restrictions: its start was delayed, and athletes will not be competing for a championship this year.
Tennis
On March 12, at the same time as the NBA's cancelation, the Association of Tennis Professionals (ATP-governor of the Men's Tour), Women's Tennis Association (WTA-governor of the Women's Tour), and International Tennis Federation (ITF-governor of international amateur tennis) all postponed any events for the next month. Though athletes rarely come into close contact in tennis, the nature of the tour dictates extensive travel, posing threats to the players' health. Over the following weeks, the governing bodies further increased their suspensions. Two Grand Slam tournaments, the four most prestigious on the calendar, were affected. The French Open was delayed from a start on May 24 to its currently planned date of Sept. 20, and Wimbledon was canceled for the first time since World War II. A number of unofficial tournaments were held, including the ill-fated Adria Tour, which saw a number of players, including world No. 1 Novak Djokovic, contract the virus. The first official, tour-level tournaments since March were held the weeks of Aug. 3 and Aug. 10, a trio of women's tournaments in Italy, the Czech Republic and Kentucky. The US Open, another grand slam, is still slated to begin Aug. 31. 
Swimming
Massive changes have been made to MSMS's swim team, but they are still trying to have some events. That's very similar to what's happening globally. Three major championships have been postponed by up to a year. These include the European Aquatics Championships and the World Swimming Championships, along with the World Aquatics Championships, which were originally planned for 2021 but will now be held in 2022. Swimming, even more than other sports, has completely shut down.
Soccer
Soccer is almost certainly the single most popular sport on the planet. It's no wonder that some of the only leagues that did not shut down at any point during the pandemic were soccer leagues. Given the almost universal support for soccer, the efforts to keep soccer action, even without fans in attendance, makes perfect sense. There are far too many leagues throughout the world to list each, but most took similar measures. The majority of the most popular leagues canceled in mid-March, and most returned to play behind closed doors in mid-June. A few leagues never resumed their seasons, including the French, Scottish, Dutch and Mexican men's leagues alongside the English, French and Spanish women's leagues. Most did not implement any form of bubble. However most countries had limited community spread by the time the leagues returned to play. Major League Soccer, the top league for the United States and Canada, has also returned to play. It kicked off with a tournament at the same facility as the NBA with a similar bubble in place. Economically, many teams have begun to struggle. Rather than corporate franchises, most teams are locally owned and financed, and a handful have declared bankruptcy. Even some of the most successful teams, like England's Tottenham Hotspur F.C., have sought major loans to maintain operations. Thanks in large part to the positive response of other countries and teams' adherence to health and safety protocols, many soccer leagues have been able to thrive despite the pandemic.
About the Writer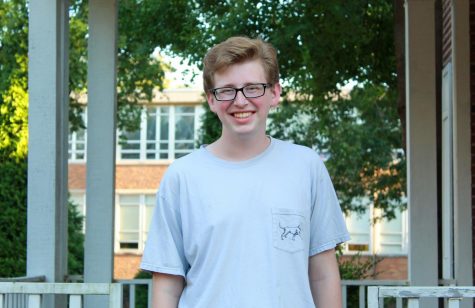 Carter Moore, Graphics/Layout Editor
Carter Moore is a senior from Grenada, Mississippi and is also the Graphics Editor. He enjoys chemistry, physics and watching nearly every sport imaginable...