Will 'Dynamite' explode the competition or BTS's reputation?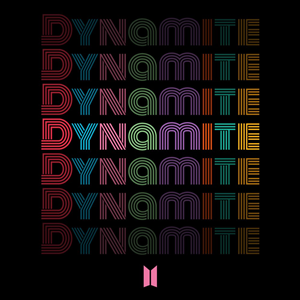 A record-breaking 100 million views and No. 1 trending on Youtube within just 24 hours? BTS has done it again. Seeing as though the group released their album "Map of the Soul: 7" just six months ago, I wasn't expecting new releases any time soon. Nevertheless, the South Korean boy band's new single "Dynamite," along with its music video, sent waves throughout the world when it premiered on Aug. 21. Not only is "Dynamite" the band's first song entirely in English, but it also gives fans insight into the theme of their upcoming album. Is this where the band is heading next—pop songs with mostly English lyrics? That's something I'm not looking forward to. 
But I guess here's the real question: Will "Dynamite" be their biggest hit yet?
If you're looking at the statistics, then yes. Each album and single after the next, BTS has managed to top themselves at every release and accumulated fans from all across the globe. So adding that expectation to the fact that "Dynamite" is also an all-English song, one can assume that the single will gain major attraction from both loyal fans and new listeners.
On the other hand, if you're asking me, then maybe not. I'm thrilled to know that BTS is trying to reach new fans and spread the powerful message of self-love and positivity, a common theme throughout their music. However, I don't know if a song completely in English is the way to go.
Before the music video and song premiered, "Dynamite" originally reminded me of another single the group featured in titled "Waste It on Me," which was produced by Steve Aoki and includes vocals from BTS members RM, Jungkook and Jimin. Like the new single, "Waste It on Me" was sung all in English. The only difference is that "Dynamite" contains uplifting, groovy and infectious lyrics strung throughout it, and the music video perfectly replicates the energy. Its disco, upbeat tone truly encourages listeners to "bring the fire and set the night alight" despite harsh circumstances. The collab instead brings nothing but repetitive, rather basic phrases and heavy, electric synths. Its mediocrity is perhaps also due to the lack of Korean and the classic BTS sound, which really sets the group apart from others in the music industry. 
With that being said, I do hope BTS sticks to singing predominately in Korean, as it truly gives their songs a refreshing sound compared to others. The new single, although catchy, has minimal rap and not the most even line distribution, a disappointment to me and most fans. Therefore if their whole album is like "Dynamite," I won't be blasting it through my earbuds like previous albums, and I expect others won't either. 
Just like any other time before BTS's big releases, I'm anxiously waiting for their new album that will hopefully follow this single. Because regardless if it's in English or not, I know the group will always have good intentions in their music for fans. So until then, I'll be learning the choreography and singing my heart out to "Dynamite."
About the Writer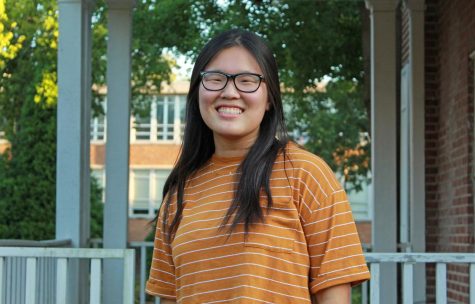 Karlene Deng, Photography Editor
A member of the class of 2021, Karlene Deng is from Starkville, MS and is the Photography Editor for The Vision. When she isn't working on her studies,...