Billie Eilish's 'my future' tops charts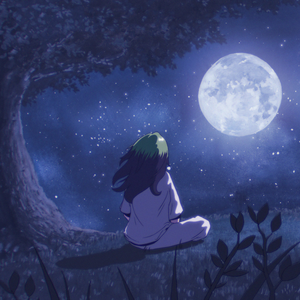 What's better than surpassing your personal accomplishments with higher accomplishments? Billie Eilish now knows how that feels. Her new single "my future" dropped July 30 and has now reached No. 1 on three different charts: Billboard's Hot Rock & Alternative Songs, (the first of her songs to hit No. 1), Hot Alternative Songs and Alternate Streaming Songs. It's reaching higher success than her past hits, including "everything i wanted" and "bad guy," two awesome songs. "my future" also sits at the very top of Alternative Digital Song Sales. That's Twenty-One Pilots and Imagine Dragons level. 
Even more impressive? She wrote and recorded it with her brother Finneas in two days. "my future" is one of the best things about the present. And the future, unless Billie has plans to release music anytime soon—which some fans are speculating could be true. 
My first impression of Billie Eilish's "my future" was its musical similarities to her slower, sadder songs on her latest album "When We Fall Asleep, Where Do We Go?" I felt like I was back in a friend's car near midnight, "listen before i go" or "goodbye" plugged into the aux. "my future" begins with a slow tempo and gloomy lyrics like "You don't seem to notice I'm not here." It feels like the type of song you'd blast on your speaker and sit on the shower floor after a bad day. It's the type of song you can imagine yourself listening to in the car after another argument with your partner. You can definitely add it to that playlist of sad songs you've been building during your quarantine-induced breakdowns. It is seriously a headache-melting, lie-in-bed-in-the-dark, soft, beautiful feeling.
Until the beat drops, almost exactly halfway.
At around 1:43, the cry-to song turns into a total vibe-to song. Super cool synthetics have entered the chat. It's sort of jazzy, sort of vibey, and sort of dancey, in the perfect way. 
As much as it sounds beautiful, it's important to dig a bit into the lyrical beauty of it too, especially because the message of the song is entirely too important not to. The main theme of this song is just hope. It's about looking forward to your future and focusing on yourself. It's exactly what we all need as high school students.
So what does this mean about Billie as an artist?
This song takes a shift from the girl looking in the mirror in "idontwannabeyouanymore" to a different perspective of herself. Instead of being insecure, she's now hopeful. You can really see the growth of Billie's music career and maturity through the progression of her music. This song may be the beginning of a new era. But only time can tell what the future holds. Speaking of the future, just do yourself a favor and listen to "my future" now.
About the Writer
Lily Langstaff, Staff Writer
Lily Langstaff is a senior from Southaven, Mississippi. She loves honey, The Labyrinth, Fall Out Boy, and her cats, Sassy and Sweetie. On a Friday night,...