Fondren, Palagi added to MSMS staff
Due to the departure of former IT coordinator Andy Rhea and the retirement of biology teacher Bill Odom, both familiar faces at the school, the MSMS administration hired two new staff members this summer. Mr. Matthew Fondren will be the new IT coordinator, and Mr. Jason Palagi will be the new biology teacher at MSMS.
Fondren, hired to replace Rhea, is originally from Memphis, Tenn., but has lived in Mississippi much of his life. A graduate of Union High School, he went on to acquire an associate's degree in electrical technology. He previously worked at Mississippi State University and stated that he has a big goal in mind for MSMS.
"I want to see MSMS use the most updated technology of any school in Mississippi," Fondren said. 
Fondren also expressed positive feelings towards his first experiences with MSMS.
"Everyone has welcomed me and made me feel like this is where I am supposed to be," Fondren said. 
Palagi was born in Chicago, Illinois. He received his bachelor's in biology from Indiana University. After finishing his doctorate from the University of Illinois at Chicago, Palagi worked as an assistant professor at The University of the South (Sewanee). After discovering the job opening on a job board website, he made a connection with a colleague.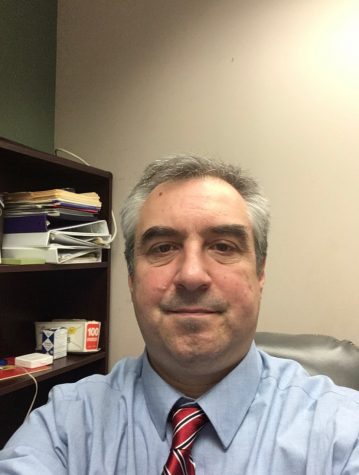 "I discovered that a professor of chemistry at Sewanee was an alum of MSMS," Palagi said. "Her enthusiasm for and descriptions of MSMS piqued my interest in this institution and its community."
Before a teacher is hired at MSMS, they must teach a class to current students to be reviewed by students and the administration. Two students in Pelagi's pilot class, seniors Shanay Desai and Gracie Rowland, shared their experiences. 
"I liked his teaching style," Desai said. "He used more visuals and less words in his lectures, and I thought that made them easier to comprehend."
"He seemed very intelligent and contemplative, and I never got bored towards his lecture," Rowland said. "I am happy that MSMS has another talented teacher to contribute to its already glowing faculty."