The legacy of Logic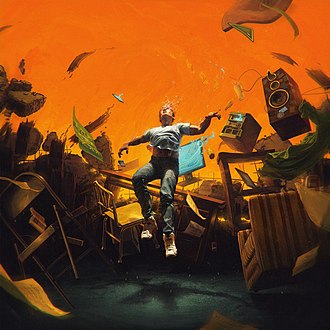 In 2014, rap game introduced a new artist into the mainstream with Maryland rapper Logic. During a time where songs like "Anaconda" were dominating the Billboard Top 100, Logic switched things up with his storytelling and perceptive bars on his debut album "Under Pressure." Six years and seven albums later, Logic has made it to the top and retired with his latest album "No Pressure."
In "Under Pressure," Logic introduces the listener to the struggles he experienced as a biracial rapper in his past and present. Bars about his troubled childhood, struggles with mental illness and outlook on the future dominated the album. In "No Pressure," Logic foils the themes of his debut album and replaces the introspection for satisfaction in his life. 
On the track "Celebration," Logic shows his disregard for all of the haters in the industry and his happiness with himself and all that he has achieved. Background funk vocals give the entire track an "end of a classic Black movie" vibe, and lyrics like "Ayy, it's a celebration, [expletive]. Came a long way from bus stops and washing dishes. From rags to [expletive]" couldn't help but make me think about a life in the hills with fancy food on a silver platter and a pampered up show poodle on my lap. While this song and others like it on the album could be considered a little self indulgent, Logic also delivers more somber tracks such as "Soul Food II," "Dark Place," "Amen" and "GP4," which all have more low key beats and messages about growth, mental health, thankfulness and reminiscing, respectively. 
During his career, Logic has won one MTV music award, two BMI awards and has been nominated for one Grammy. While this is a relatively small number of awards compared to other mainstream artists, Logic's lyricism will undoubtedly go down in history as one of the most influential during his time. With tracks like "Black Spiderman," Logic opens important discussions about racial issues in America with a catchy beat and lyrics such as "Black is beautiful. Be black and proud. [Expletive] everybody hatin' on me right now, I'm black and proud."
In his five time platinum record "1-800-273-8255," which is the suicide prevention hotline number, Logic opens with "I've been waiting for someone to save me no one's heroic and my life don't even matter, I know it, I know it. I know I'm hurting deep down, but can't show it." After lyrics about his struggles with depression, Logic becomes that heroic person he once needed, rapping, "I want you to be alive, I want you to be alive. You don't gotta die, now let me tell you why," and ends the song with his triumph over suicide and depression: "I finally wanna be alive, I finally wanna be alive. I don't wanna die, I don't wanna die."
Throughout his entire rap career, Logic has continuously pushed key issues he and many other biracial Americans face every day, and I for one think he fully deserves his new life of no pressure.
About the Writer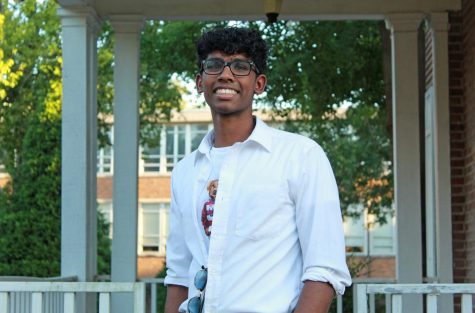 Tejus Kotikalapudi, Entertainment Editor
Tejus is a senior from Hattiesburg, Mississippi who hopes to study medicine in the future. Current past times include grinding on the tennis court, watching...