NCT Dream's new album is 'Ridin' the charts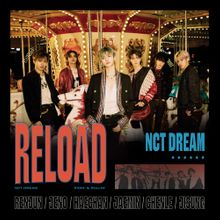 NCT Dream, one of three subunits under the K-pop band NCT, recently released a new single "Ridin," which is the title song of their new mini-album, "Reload." This subunit consists of six of the 25 NCT members. Personally, I've never been interested in K-pop groups like NCT, but I've heard many things about them as well as their passionate fans. Their new album will be my first listen to their music, and I was interested to see what I would find.
"Ridin" starts with a very bold intro which is something I was not expecting, and it almost sounds like it should be the middle of a song. On the first listen, the song is quite unimpressive and repetitive although there are bits and pieces of the song where members Haechan and Renjun harmonize together which honestly saves it. The song comes off as very aggressive, so having their vocals as a bridge before the chorus helps bring some contrast to the raps. 
This is not the typical genre of music I would gravitate to, but it is not uncommon for K-pop artists to dabble in different concepts. In the past, NCT Dream has done more cutesy concepts, so their change in style doesn't come as a surprise. "Ridin" comes with a music video and performance as well since it is the title track. They both remind me of a younger version of EXO, another popular and older K-pop boy group. Their concept consists of bold colors, motorcycles and lots of fire–which is pretty common.
I would describe their next song, "Quiet Down," as scary for a lack of better words. The strange unnecessary whispering made me uncomfortable. Despite the chills, I actually like it a lot more than "Ridin" since it was less aggressive and had a more chill vibe to it. The progression of the song is more practical and the boys' vocals sound good together.
The third track, "7 Days," sounds like a typical soft boy song at the start. The lyrics are typical and talk about love, but I would be lying if I said I couldn't see myself adding it into my playlist. The fourth track "Love Again" is similar to "7 Days" with the pop sound and upbeat instrumental. It has a slow and hip rap that gradually fades into the group singing together. It is definitely a feel good song if you are interested in the genre of music that the group produces.
The last song is "Puzzle Piece," and when I played this song, I was scared to look up the lyrics. The sound of NCT Dream's songs are good, but they make me cringe internally. This may be because of the uncomfortable TikToks I've seen about boys who sound like they would make love songs that sound like this to send to their online girlfriends.
This group seems like a rookie group in comparison to their counterparts, but that is nothing to take seriously. I haven't heard much about NCT Dream, but I have heard of their fanbase. So, it seems like I won't make a big difference in their sales. I most likely will not pursue any further interest in this band or their music, but they are doing well for themselves. If you like the pop music of teenage boys, then NCT Dream is for you.
About the Writer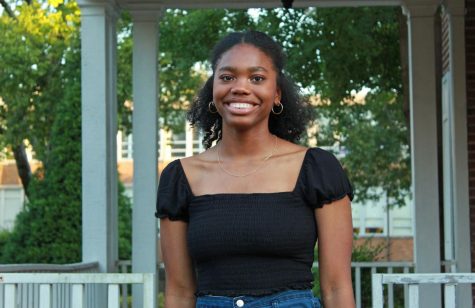 Adriana Mays, Staff Writer
Adriana Mays is a senior from Starkville, MS who is a staff writer for The Vision. She writes a lot of Kpop articles, but don't be confused. You will...