Drake switches on dark mode with 'Dark Lane Demo Tapes'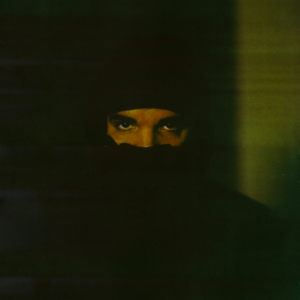 When I think of songs, when I think of rap, when I think of music, I think of Drake. His name is ubiquitous, and his sound is recognized across the world. Year after year, he is my most listened to artist, and I wouldn't even call myself a fan–he's always just been there. 
Every year, without fail, he takes the world by storm with chart-topping hits. Who could forget his quirky dancing in 2015's "Hotline Bling?" Summer '16 was dominated by the afrobeats in "One Dance" and "Controlla." Songs from "More Life" like "Fake Love" and "Gyalchester" swept us through 2017, and we spent 2018 cheering the hook in "God's Plan." Drake has mastered the art of hit-making. If there is a formula, he knows it and has spent the better part of a decade using it to secure his place of one of the greatest artists of all time. So what do you do when you have that, and what toll does it take? The latest addition to his discography, "Dark Lane Demo Tapes," answers that question. 
The first song of the album paves the way for the rest of the album. In "Deep Pockets," Drake flexes the life he currently leads against the struggles that brought him to that point–things we've heard from Drake before. However, "When to Say When," the second song on the album, is the real gem. 
After Drake was, in the words of Soulja Boy, "bodied by Pusha-T" when Pusha-T released a diss track exposing the accidental child Drake was hiding, Drake was largely quiet about the issue. Only recently did he finally reveal his child to the world in an Instagram post. In one of the verses on "When to Say When," Drake remarks on the situation saying, "Baby mama fluke, but I love her for who she is" and later shows love for his son saying, "I will split heads and break necks for my little man." Though the song isn't my favorite, it was nice to hear Drake acknowledge the controversies that have plagued him for the better part of two years. 
From there, the album takes a nosedive towards depressing. Throughout the remaining 12 tracks, Drake wades in dark waters, examining everything from the fleeting nature of his relationships to the verity of his friendships. "Not You Too" and "Desires" featuring Chris Brown and Future, respectively, are two of the better songs on the mixtape. On "Not You Too" Drake and Chris Brown mesh their voices to form a song that is deep and soulful as Drake express directly the emotions that no doubt contributed to the creation of the mixtape "Hurtin' deeply inside / First time in a long time." 
On "Desires," Drake touches on, for what feels like the millionth time, his disappointment in some ambiguous woman's behavior. "I should have put you somewhere where no one could find you" he laments, later exposing his own vindictiveness saying, "Got you a whip but then you got back on your [expletive] / had to tell Eric go get it." Drake has been expressing this kind of dissatisfaction for what seems like forever. Five years ago on "Hotline Bling" Drake questioned, "Why you never alone? / Why you always touchin' road? / Used to always stay at home, be a good girl / You was in the zone." You would think he would have figured out what the issue is by now but in the words of Rawiya Kameir from Pitchfork, "He remains in a suspended state of something resembling teenage boyhood, in which he is constantly aggrieved, but never accountable."
His more experimental tracks like "Demons," "War," "D4L" and "Pain 1993" were all very hit or miss. "Demon" and "War" were the most exploratory. With these songs, he traverses the avenues of Brooklyn and UK rap, and though it was odd to hear him use an accent and the word "dodgy," it wasn't an unwelcome change of pace. "D4L" and "Pain 1993" were the only two songs that I skipped; on "D4L" Drake clashed with the autotuned mumble rap of Young Thug and Future. I might have been able to finish "Pain 1993" had Playboy Carti not been on it. 
"Chicago Freestyle" is my favorite song on the album. It is to this mixtape what "Don't Matter to Me" was to his previous album, "Scorpion." It is the quintessential sad song, but done Drake style: laced with finger-pointing and resigned longing. The song would not be what it is without the soulful and lonely chorus delivered by California artist Giveon. Throughout the song, Drake expresses feelings of directionlessness that are just amplified versions of the emotions he expresses throughout the whole album. He says "I don't know" twice, followed up with the first lines of the pre-chorus: "But I do know one thing though / Women, they come and go." His final words on the song offer jaded predictions for the future: "Maybe I'll love you one day / Maybe we'll someday grow / 'Til then, I'll sit my drunk [expletive] on that runway / On this one way."
Heavy, apparently, is the head that wears the crown. This mixtape seemed like a pit-stop–an emotional refuel before the Canadian megastar pulls himself back together and returns with his usual music: the kind that's engineered for success. It's entirely possible that he'll take portions of what did well on this mixtape and revamp himself, applying these discoveries to a full-length project. Or maybe he'll go back to the classic Drake we've all grown to know and expect. Whatever happens, this mixtape was a refreshing change–even in success, you must be multidimensional. Though this wasn't his best work, I would argue that it really didn't have to be. Drake can afford to toss ideas around and come back later with something better because, after all, what are we going to do? Forget about him?
About the Writer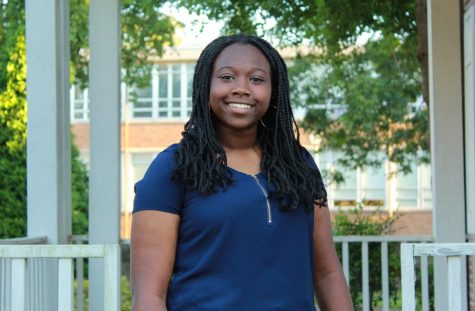 Violet Jira, Opinion Editor
Violet Jira of Cleveland, MS is this year's Opinion Editor. She is a senior at the Mississippi School for Mathematics and Science who enjoys reading, writing,...