My 'love is not dying' for Jeremy Zucker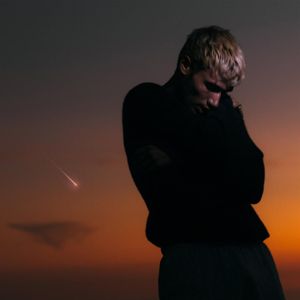 After playing "all the kids are depressed" and "talk is overrated" over and over again, I was ready for some new Jeremy Zucker music. It has been about three years since the 24-year-old released a full album, but on April 17, I finally got my wish. Right as I saw that he had just dropped "love is not dying," I plugged in my earbuds and went straight through the list of tracks. 
Being that this is only his second album, it might seem like Jeremy's sound and production wouldn't change by much. Yet, "love is not dying" says otherwise. In fact, if you were to put these two albums side by side, you would think they were written by two completely different artists. His first album, "Motions," includes tracks with a rather generic electric, upbeat tone that, if anything, covers up his vocals. But in "love is not dying," Jeremy lets his melodic voice truly shine, as the tracks feature a wide range of simple yet infectious instrumentals. Although I can't say I added all the new songs to my Spotify playlist, I definitely think Jeremy stepped up his game and composed a few nice pieces for his fans to enjoy during quarantine. 
From one song to another, Jeremy writes his album as if it were a story, sharing about his past relationship struggles, the inner-doubts that came with it and ending with his acceptance. To begin his story, he opens with his intro track, "still." With my earbuds on full blast, this short song in particular caught my attention. The artist includes only dialogue, instead of lyrics, and somehow manages to paint vivid scenes of birds chirping in blue skies, encouraging his listeners to sit "still." Then, songs like "somebody loves" and "orchid" fit the same theme of uncertainty and worry in relationships, which the artist himself is just starting to realize. 
Apart from the simple production, the structural approach to this album shocks me the most. As the intensity starts to build up in "still," you're seamlessly transitioned into the second song of the album. Literally. The ending of "still" fits the beginning of "we're f*cked, it's fine" as if it were a puzzle piece. It's as if it's just one song. Jeremy cleverly follows this same stylistic pattern for "lakehouse" to "good for her" and also between "full stop" and "julia," though each has their own message.
Some songs, however, really had me questioning the artist's intentions. Because the majority of his album features light, simple beats, "lakehouse" kills the mood with its extremely repetitive lyrics and hectic electric sound. I was disappointed that such a good rhythm, in the beginning, turned out to just be loud shouts in my ear. The same goes for "not ur friend." It's almost as if half the song is just him saying "I've decided that I'm not your f*cking friend." 
Production and structure wise, Jeremy approaches his album in a certain way that I've seen few other artists accomplish. And although he has produced a lot of successful songs in the past, I don't see any record-breaking ones in this album. That being said, I still find myself captivated by the production and story-telling aspect of this new album. So, for now, I'll be listening to "love is not dying" until Jeremy Zucker's next big hit comes out. 
About the Writer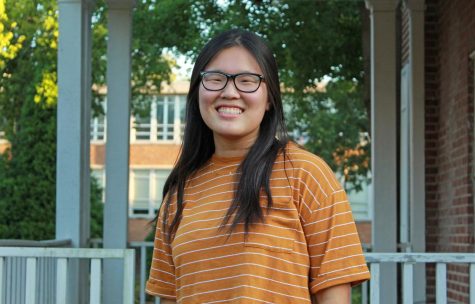 Karlene Deng, Photography Editor
A member of the class of 2021, Karlene Deng is from Starkville, MS and is the Photography Editor for The Vision. When she isn't working on her studies,...