The 1975's newest song sounds straight out of the 80s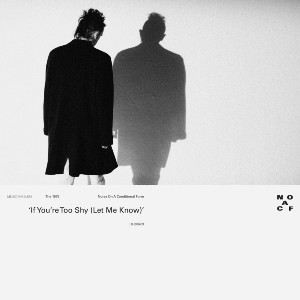 The 1975 is known for releasing top tier indie pop songs, including–but definitely not limited to–"Robbers," "Somebody Else," "Chocolate" and "It's Not Living (If It's Not With You)." Whether you're chasing that "I feel like I'm living in a coming-of-age movie" feeling, you're in love with Matty Healy or you just really want to be indie, The 1975 has got your back. Their newest song, "If You're Too Shy (Let Me Know)," while not my favorite of their many other hits, sounds somewhat like a popular 80s song and is perfect for summer 2020.
The song was released on April 23, along with an "edit" of the song. From what I could hear, the only difference between the two was the fact that the 45 second intro was removed in the edit. Speaking of the intro, the song opens with a quiet melody being played on a guitar. A harp plays softly in the background, and a female voice is singing. If the song were to have a music video, I would imagine the intro would take place in a well-lit forest with lots of flowers and possibly some fairies. It just sounds very magical.
The real music starts when the bass guitar jumps in, playing the same four chords on repeat. It took me a while to decide why it sounded familiar, but I eventually decided that it just sounds like a pretty typical 80s pop song. If the Jonas Brothers made music in 1985, it would probably sound a lot like this song. Although the chords are pretty basic and somewhat repetitive, it works well for the upbeat vibe of the rest of the song.
The lyrics work well with the perky bass guitar in the background, and they are easy to memorize. Lead singer Matty Healy sings about a girl he met online and how much he wants to meet her in person. The chorus centers around a phone call they are having, during which the girl asks him to take his clothes off, if he's bold enough. The lyrics are catchy, and I was already singing along to the chorus by the second time it came around.
While the song isn't my favorite of The 1975's songs, it is catchy. I didn't really like it at first, but I will admit that I added it to a summer 2020 playlist after listening to it a few times. If you enjoy 80s music or just altogether happy beats, I would recommend this song. And if you've already heard it and you didn't like it, listen to it again; you might be surprised.