BLAME IT ON BABY? I will.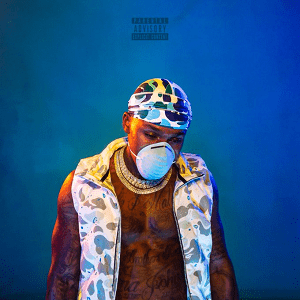 Rapper DaBaby, a North Carolina native, quickly rose to fame following the release of his second studio album "KIRK" in the fall of 2019. His fast talking lyrics and catchy beats gained the attention of the world. Recently, he dropped his third studio album "BLAME IT ON BABY" which has 13 new songs featuring artists such as Megan the Stallion, Ashanti and NBA Youngboy. 
I would love to say that I added the entire album to my monthly playlist, but sadly, that is not what happened. DaBaby strayed away from his normal beats in this album, and instead of something new and exciting, it turned out to be a disappointment.
This album opens up with DaBaby's well-known demeanor that bleeds confidence and reassurance of his abilities. Hence the title, "CAN'T STOP," and the chorus that repeatedly states that no one can stop him. This song is overly repetitive and has essentially no variety to the lyrics. The second track, "PICK UP," features Quavo and is similar to the first. It doesn't have much substance to the lyrics, and isn't something more than a mere song to add another track to the album. Quavo brings his signature ad libs that are known in his music created by his group, Migos, which adds something new that DaBaby doesn't normally have. This isn't the best start to this new album.
"TALK ABOUT IT" and "LIGHTSKIN SH*T" (featuring Jetsonmade and Future) are the first songs that restore the hope I initially had about the album. They are more slow paced than other songs, but they still have a strong beat and an aggressive sound. DaBaby and Future complement each other on "LIGHTSKIN SH*T," which is an unexpected duo to see in the rap community.
"SAD SH*T" has lyrics that stray the farthest away from DaBaby's old tracks. He skips the cocky talk about how he can get any girl and dives straight into talking about an ex-girlfriend that he misses and apparently wants back. I definitely see this song growing on me over time despite the awkward ad libs and contradicting lyrics. It has a nice intro, but this track sounds like something recorded in a studio in the basement of a house–which might be exactly what he did considering his album cover being an obvious acknowledgement to the COVID-19 pandemic.
"FIND MY WAY" was released as a single a few weeks before the drop of the album with a short film to accompany it. DaBaby surprised his fans with his acting skills, and this song is a perfect example of what I expect from the DaBaby I know and love. With that being said, this song is on repeat in my playlist.
"ROCKSTAR" features new rapper sensation Roddy Ricch, and this is a song that makes you bop your head without it. They speak about their not-so-safe lifestyles, and in one line DaBaby says, "My daughter a G, she saw me kill a n***a in front of her at the age of two." This is a case when a man came up to DaBaby and his family while they were shopping with a loaded firearm in which DaBaby shot and killed the man. These lyrics are slightly disturbing, but he claims that the only reason he did it was to protect his family.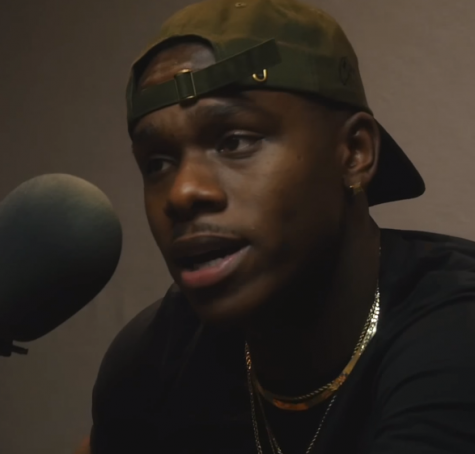 "JUMP" is the track I was the most excited for. It features NBA Youngboy and his music that doesn't really make sense mixed with DaBaby's fast rap. This highly anticipated track is so tacky that it's good in the weirdest way possible. DaBaby uses a common lyric of his and compares his success to the rise of crack in the 80s. I can hear NBA Youngboy's diamond grillz through this song, and for some reason I don't hate it. It is not what I expected, but it's something I could see being good for performances.
"CHAMPION," "BLAME IT ON BABY" and "AMAZING GRACE" are possibly my least favorite tracks. They are uneventful, and just about any rapper today could create songs like this. The songs sound good, but they don't have the "DaBaby" vibe that I look for in his music. The lyrics collided, they revolved around the same subject and the beats are pretty generic.
"DROP" (featuring A Boogie wit da Hoodie and London On Da Track) and "NASTY" (featuring Ashanti and Megan the Stallion) exemplifies the type of diversity DaBaby needs in his music. "DROP" is a chill bop to vibe in your room to, and it's a pretty basic song. Contrary to "DROP," Ashanti's vocals and Megan's rap in "NASTY" destroyed everything DaBaby rapped previous to these verses. Technically, this is DaBaby's song featuring these female artists, but in terms of who dominated the track, I have to give it Megan and Ashanti.
This album was nothing like I expected it to be, but with my recent liking for DaBaby's music, I'm planning for it to grow on me. This album is a big change from "KIRK." I don't want to say the right thing for him is to stick to the same style he's always done, but the change simply did not work well on this album. "BLAME IT ON BABY" felt rushed, and maybe that's why it flopped. Trial and error is the only way to see what works, and DaBaby definitely has the fanbase that will give him the support he needs for his sales until he finds his way.
About the Writer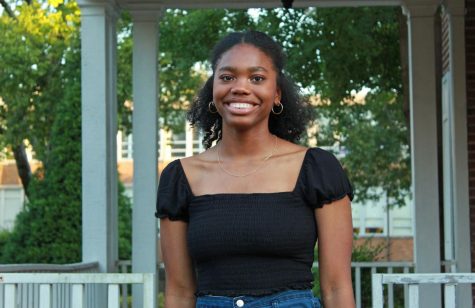 Adriana Mays, Staff Writer
Adriana Mays is a current junior and a native of Starkville, MS. In her free time you can catch her listening to music or claiming to be on a diet. She...