Troye Sivan's 'Take Yourself Home' takes it all the way home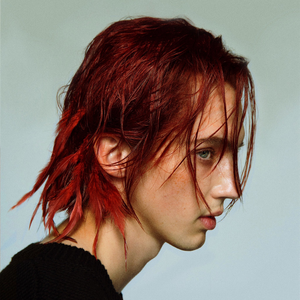 The coronavirus pandemic has given everyone plenty more time to sit in their room and think about how much life has changed within just the span of January to April. In his new single "Take Yourself Home," which dropped April 1, Troye Sivan goes in depth on his thoughts about current life. 
The chorus starts off talking about being "tired of the city." Seeing our situation today, perhaps Sivan is trying to convey the message that cities are dangerous especially in current times. The chorus continues on as he says, "let's die somewhere pretty." Sivan may be hinting that the "pretty" location is home. Throughout this pandemic, everyone's safe haven is probably being at home—social distancing at its finest. However, it's almost as if Sivan sounds like he's stuck in the city, a place where he finds depressing and dangerous.
Exemplified in the lyrics "If I'm gonna die, let's die somewhere pretty" and "If I'm gonna waste my time then it's time to go," it seems that Sivan has come to a self-realization as well as a motivation to move forward from his current situation. Listening to those lyrics instantly reminds me of how I've tried committing to finding the positive out of being imprisoned at home and started this new mindset of "well since I'm in quarantine, I might as well go ahead and start working on my summer body."
Sivan also mentioned that he decided to release "Take Yourself Home" earlier than expected because he feels that his audience could relate to the lyrics of this single with the COVID-19 pandemic going on right now. Sivan also mentioned in a statement that this single was supposed to be "a pep talk with yourself and the place you're from." While I think that he had a good intention for the meaning of the lyrics, I think it's questionable to consider this track a pep talk. The lyrics felt more like a diary entry or internal thoughts to myself rather than a form of motivation. Additionally, the lyrics are quite repetitive, and the entire outro of the song is just Sivan humming. 
Unlike Sivan's other hit songs "i'm so tired" and "YOUTH," "Take Yourself Home" has a more melancholy tone and starts off with the sound of guitar lightly strumming, and Sivan sings a breathy and repetitive chorus. As the song continues, the guitar is accompanied by a beat and becomes more pop-style. Then, the song ends with a techno beat. Perhaps Sivan was aiming to spice up the song by including the techno outro; however, that goal was not accomplished. The outro itself was such a sudden change from a sad, chill vibe kind of sound to a hardcore techno sound, and it simply felt so out of place from the rest of the song. 
With this song, instead of using his budget to produce an official music video, Sivan decided to assist freelance artists who are financially struggling due to the pandemic. As a result, the freelance artists (like graphic designers and animation artists) produced a lyric video, where it captures a scene circling around a skyscraper with trippy graphics. Just a disclaimer, I would not recommend watching it if you have motion sickness.
All in all, while I'm not completely sure I can agree on the lyrics of this single being a pep talk, I think I can agree with Sivan that trying to make the best of the current situation is how I've been trying to move forward in my life. 
About the Writer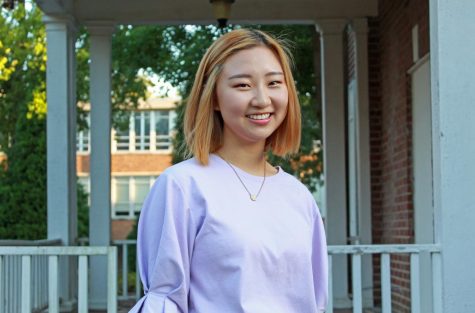 Clare Seo, Social Media Editor
Clare Seo, a senior from Starkville, MS, is the Social Media Editor for The Vision. She is back this school year with another hair color and is sad to...