'Level of Concern,' a quarantine bop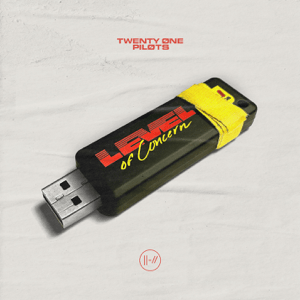 The COVID-19 pandemic hit every aspect of society in many ways: the travel ban, social distancing, the shut-down of nonessentials. We know this. We're living this. Prom was canceled, Tales from the Crypt was canceled and it really just feels like our lives have been canceled. Seriously, there are only so many Zoom sessions I can take. Thankfully, we still have a semi-functioning society, but a big part of it has taken a hit: the music industry.
Quarantine means no concerts or other live events, which is a big financial detriment to musicians. Take Coachella, the canceled festival that once grossed over $100 million. Income for musical performers now stands on money made from online streaming, mainly through paid subscriptions and ads. It doesn't take a lot of research to understand how streaming alone isn't really enough to keep the music industry afloat: a Visual Capitalist article shows that one stream on Spotify earns the artist an average $0.00437. To put that into perspective, that's 229 streams to make a single dollar and 336,842 to earn minimum wage. It's no wonder people are labeling the Coronavirus as a turning point for the music video.
However, Tyler Joseph and Josh Dun of Twenty One Pilots took the current state of the world as a golden opportunity to write and release a song about it. "Level of Concern" dropped on April 9. It's a groovy, danceable song about quarantine, the fear we all can relate to, and the comfort and reassurance we're all desperate for. 
There's so much to say about Twenty One Pilots. You might know them from "Stressed Out" or "Ride," two singles from their 2015 breakthrough album "Blurryface." Their music style and sound have significantly changed with every song and album release, from the unique, creative, techno-electro, meaningful sound of "Regional at Best" to the heavy instrumentals and cool, new sound of "Trench." Twenty One Pilots have deep, psychodramatic lyrics you really need to think about – they give a powerful, meaningful message about human emotions and relationships. (Some just call it "emo-rap," though.) Lead vocalist Tyler Joseph founded the band in 2009 in Columbus, Ohio, with Nick Thomas and Chris Salih, both of whom left two years later, replaced by drummer Josh Dun. And the rest is history. Now best friends, Tyler and Josh share one of the most successful bands ever, with a humongous fanbase. 
"Level of Concern" is definitely a quarantine bop. It starts with a simple but catchy electric guitar and vocal melody, opening with the lyrics, "Panic on the brain, world has gone insane, things are starting to get heavy." After the first verse, the drumbeat kicks in, and that's when the song really gets good. It's actually a really cute song, and it has cute, relatable lyrics: "Would you be my little quarantine? Or is this the way it ends?" and "I don't really care what they would say, I'm asking you to stay in my bunker underneath the surface." It's sort of a hopeful love song, in a way. It's an upbeat, dancey song, and I'm totally in love with it. If you're missing your love, or feeling hopeless and lonely, or just want to dance around your bedroom,  listen to "Level of Concern."
About the Writer
Lily Langstaff, Staff Writer
Lily Langstaff is a senior from Southaven, Mississippi. She loves honey, The Labyrinth, Fall Out Boy, and her cats, Sassy and Sweetie. On a Friday night,...