Conan Gray's tribute to teenage angst, 'Kid Krow'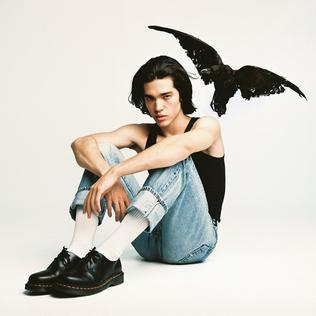 In case you weren't around in the indie pop scene in Nov. 2018, 19-year-old Conan Gray debuted his first EP, "Sunset Season." Flash forward to March 2020, and Conan, now 21, just released his first full-length studio album, "Kid Krow." From his YouTube beginning, Conan has had an incredible journey to his musical success, and the story is quite remarkable. 
Born in California in 1998, Conan moved across the country a dozen times, eventually settling in Georgetown, a small town in Texas. Georgetown was a source of creative inspiration for Conan, and became the setting of his earliest songs, like "Idle Town." He began self-releasing music and creating other artistic content on his YouTube channel, which he created in 2013. "Idle Town" was released on this channel and on Spotify in March 2017, and quickly gained over 26 million streams and views. I was 13 when this song came out, and I remember immediately falling in love with it. Conan developed an increasingly larger and larger fanbase, opening for Panic! At The Disco during their Pray for the Wicked Tour, playing at several popular music festivals, and touring with Girl in Red. He became a sensational breakthrough musician, and based on how well his album is currently doing, he has a lot more success ahead of him. 
"Kid Krow" is a tribute to Conan's teenage years. It's the perfect album for an angsty teenager in love, which is most of us. The 12 songs serve as a reflection for the turbulence and messiness that accompanies teenhood. It explores angry heartbreak, nostalgic loneliness, and chaotic adolescence. Spilling over with emotion, this album was created to cry to, dance to, and just really feel to. It includes "Comfort Crowd," "Wish You Were Sober," "Maniac," "(Online Love)," "Checkmate," "The Cut That Always Bleeds," "Fight or Flight," "Affluenza," "(Can We Be Friends?)," "Heather," "Little League," and "The Story."
The first song on "Kid Krow" is "Comfort Crowd." This one really hits different for the soon-to-be college freshmen that lost the rest of their senior year to COVID-19. It's about the importance of friendship, and the pain and loneliness of new, unfamiliar places. It highlights the struggle of the transition from teenhood to adulthood, and the hurt that comes with leaving your closest friends. With a smooth bass track, gentle vocals, and a beautiful acoustic version on YouTube, "Comfort Crowd" is the homesick anthem to blast when you miss, well, your comfort crowd. 
"Wish You Were Sober" was a surprise release two days before the album (and this song's music video) dropped. It sheds a brutal truth to high school love, stripping away the thick layers of romanticism to reveal nothing but parties, alcohol and temporary lust. The catchy melody pairs perfectly with hard-hitting lyrics about wasted teenagers at a high school party. In his editor's note on Apple Music, Conan explained the meaning of this song: "all those mixed emotions and all the craziness behind being young and getting super drunk and calling someone and telling them that you love them." This song perfectly captures the fickleness of everything about teenage love, and the heartbreak that comes from somebody that only loves you when they aren't sober. 
"Maniac" was one of the first songs released off of this album, dropped alongside a music video on Oct. 25, 2019. This hit single is Conan's most popular song, which is no wonder: it has such a dance-y, bedroom pop sound to it, and it's a total banger. It embodies an angry break-up, telling the story of an obsessed, maniacal ex telling complete lies to his friends. The music video is super creative and I highly recommend listening to this song if you have a crazy ex that just won't leave you alone. (Block them!) "Maniac" has super catchy lyrics, like, "Tell all of your friends that I'm crazy and drive you mad, that I'm such a stalker, a watcher, a psychopath. And tell them you hate me and dated me just for laughs, so why do you call me and tell me you want me back? You maniac." This is a pretty good candidate for your break-up playlist, or just your 'vibes' playlist that you turn on when you want to dance.
"(Online Love)" is a short but sweet interlude. It focuses on the struggle of long distance, online relationships. Like "Comfort Crowd," this song is another quarantine bop. The scene unfolds of a person in a coffee shop in an online relationship, texting their significant other and wondering about why they aren't replying or how their relationship would feel if it wasn't only behind a phone screen.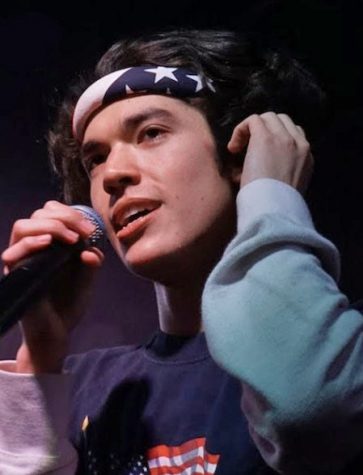 "Checkmate" is another angry break-up song released last June. It's the song for when you need to rage, like, rage. It gives you a little peek of the chaos and anger in Conan's mind when he wrote this song about his ex. If this song were a person, it would be a "Blank Space" furious girl slashing her ex-boyfriend's tires. Yeah, this song is like that. Conan wrote this song toward a manipulative, toxic person, and the entire message is that Conan is totally bloodthirsty and wants revenge for his heartbreak. This is another good candidate for your break-up playlist!
"The Cut That Always Bleeds" embodies the struggle of teenage love in a different situation than "Wish You Were Sober." It has simple, light instrumentals but powerful, beautiful vocals. The lyrics are metaphorical genius, with an incredibly sad message. This slow song is about coming back to the person that always hurts you the most. The lyrics just hurt, like "I can't be your lover on a leash." It's definitely a song you need to listen to with headphones and let yourself cry to, especially if you just can't get over that one person.
"Fight or Flight" is the most chaotic, melodramatic song on the entire album. It's another break-up song, (Conan, are you okay?) with heavy instrumentals and clever lyrics. Seriously, the beat is killer, and the meaning behind the lyrics is kinda depressing. The song's story tells about finding out you've been cheated on and having conflicted, angry feelings. It captures the whirlwind of emotion that comes with a messy break-up. 
"Affluenza" is a meaningful song about materialism. The message is that, despite financial status, money can't buy happiness, and we all ultimately have the same problems despite status. Conan criticizes wealthy lifestyles with lyrics like, "You threw a party but you kinda hate your friends, so you're crying in a driveway." It's a catchy song with a slower beat to it, and the point of the song is very important.
"(Can We Be Friends?)" is the second interlude of this album, almost a minute long. Like "Comfort Crowd," it talks about the importance of friendship, but it has a sadder feel to it, and it almost sounds like Conan is desperate for a solid friendship. It has a slow guitar to it, and the vocals are beautiful, but it just leaves you a little lonely, especially if you're apart from your best friend.
"Heather" is a slow, acoustic ballad with a deep hitting message about jealousy and unrequited love. Conan's album is full of songs to dance and jump around to, but "Heather" makes you want to just lay on your bedroom floor and cry. After the release of this song, Conan said that everyone has a Heather in their life – Heather is the person that you will always hate for no good reason, purely because she has the attention of the one person you want attention from. The lyrics are hard-hitting and depressing, like the most memorable line: "Watch as she stands with her, holding your hand, put your arm 'round her shoulder, now I'm getting colder. But how could I hate her? She's such an angel. But then again, kinda wish she were dead." Heather is the ultimate song to blast when the one person you want wants somebody else, and it just really, really sucks.
"Little League" is the nostalgic anthem from this album. It's the perfect song to play in a coming-of-age movie, or to graduate high school to. It's relatable and makes you happy to be a teenager, especially with the lyric, "we were the dumb, the wild, the free." At the same time, though, it gives you an incredibly heavy, depressing feeling of knowing it's time to really grow up. It has Taylor Swift vibes to it, with a vibrant synthetic sound. It's one of the best songs to dance to, and I wish this song came out the day before move-in day. I know I'm going to be glad it exists for move-out day, though, and I'll be blasting it on the car ride home. 
"The Story" is the last song on "Kid Krow," a truly bittersweet ending, especially following "Little League." Like its title, it tells a story: Conan looks back on his teenhood, singing about two teenagers lost to suicide because of bullying and two queer best friends drifting apart after being too scared to come out to each other. This really highlights the important LGBT representation Conan stands for in the music community, and this song has a significant existence. This song is a personal peak into Conan's experiences, and ends the album on a hopeful note.
"Kid Krow" will definitely not be the last amazing album Conan releases, and I'm definitely looking forward to what he'll come up with in the future. For now, though, I have this album on repeat. 
About the Writer
Lily Langstaff, Staff Writer
Lily Langstaff is a senior from Southaven, Mississippi. She loves honey, The Labyrinth, Fall Out Boy, and her cats, Sassy and Sweetie. On a Friday night,...