'After Hours' has restored my 'Faith' in humanity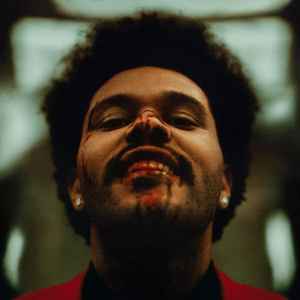 Imagine you've just gone through a breakup and you're a little down about being quarantined. You're growing tired of listening to Rihanna's "Anti" album and waiting for her to drop "R9." You have no music to cry in the shower to— until you hear that the Weeknd released a new album. You don't have a lot of expectations; his music is chill, but you've never been a superfan or anything. Regardless, you check it out, and you are brought to tears on multiple occasions by the complexity of emotion in the album and the heartbreak in the lyrics. That was me. It seemed like "After Hours" was dropped at just the right time for everyone, and it made being quarantined away from our friends a little less painful.
Prior to releasing the entire "After Hours" album, the Weeknd dropped three singles. The first was "Heartless" on Nov. 27, with "Blinding Lights" quick to follow on Nov. 29. The third song, "After Hours," was released on Feb. 19.  All three are very bass-heavy songs that would probably sound amazing played at night in a car at full volume, although I haven't had the chance to try it yet. In fact, the whole album is centered around echoes and recurrent tones, followed by strong beats and melancholic tempos.
If you look past the sounds of the music, the lyrics are actually quite somber. The album is about the feelings of loneliness that develop at night, or might I say "After Hours." The Weeknd, a touch-starved star with more money than he knows what to do with, discusses the ins and outs of a relationship, ultimately discovering that its demise was none other than himself. Giving a much deeper insight to his feelings during his breakup, the album hits close to home for many of us who have experienced heartbreak before.
The 14-song album was released on Mar. 20, and I have been listening to it nonstop ever since. In all of the Weeknd's albums, there are other artists that contribute to a few of his songs, but that is not the case in "After Hours." Not only could this emphasize the loneliness he felt as he wrote the songs, but it could also show his growth as an artist and his newfound musical independence.
Some tend to stray from the Weeknd's music because he sings in a trademark falsetto voice. Unfortunately, if that is the case for you, I wouldn't recommend this album. The lyrics are also pretty explicit, so if that is bothersome, then I would again suggest you probably listen to something else. However, "After Hours" and "Blinding Lights" are completely kid-appropriate and completely fantastic, so go crazy with those two.
The first song on the track, titled "Alone Again," perfectly sets the tone for the rest of the album. In the words of my younger sister, "This song is really depressing." The song starts in the typical Weeknd fashion, with a very slow and somber melody until the beat drops and the pace picks up. The Weeknd says, "Won't you remind me of what I am and break my little cold heart," setting up the idea that he's having relationship problems and dealing with loneliness. The whole album follows the theme of love and heartbreak, not unlike his last album, "My Dear Melancholy."
My personal favorite song on the album is "Faith." I'm a sucker for songs with a good beat drop, and the lyrics are easy to memorize. The song discusses the Weeknd's return to drugs and alcohol as a way to cope with his breakup, saying "I've been sober for a year, but now it's time for me to go back to my old ways." My other two top favorites are "Scared to Live" and "In Your Eyes," both of which are somewhat repetitive, but the choruses are stunning and the vocals are exquisite. Both songs are written almost as pleas to the Weeknd's lover to move on from him and cut all ties.
As the Weeknd has been pretty irregular in the timing of his albums, it cannot be determined when his next album will be released. His best songs have been released after brutal breakups, so only time will tell what the future holds for him and for his music. Until then, we have been blessed with "After Hours" to play on all occasions, whether you are happy, sad or just here to chill.