Quarantine and Chill?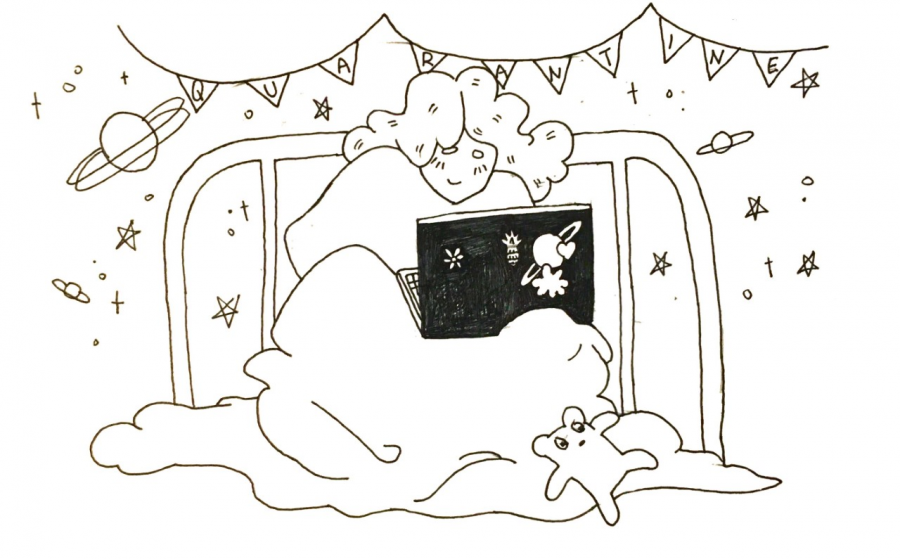 Anybody else have a severe case of quarantine boredom? Want to combat the loneliness and sadness that comes with isolation and social distancing? Well, I can think of no other way to do so than to find a binge-worthy show and watch all of it in one sitting. And that's where I come in, here to give you the best recommendations on whatever your streaming platform is! You can thank me later.
Here are, in my professional opinion, the best shows and movies to procrastinate with, pop some popcorn for, and be lazy to. Don't tell your online classes about this, and if you like "Riverdale," click away right now.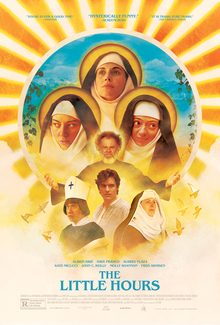 If you want comedy:
"Monty Python and the Holy Grail": This movie makes fun of King Arthur and the Knights of the Round Table. I sort of remember watching this at some point at MSMS, but it feels like a fever dream. If you have the same sense of humor as Dr. Stevens, this movie is for you. You can find it on Netflix.
"Scott Pilgrim VS. the World": If you haven't seen this movie before, you probably weren't cool in middle school, and you can make up for it by watching it now. It's about a guy, Scott Pilgrim (played by Michael Cera), who must fight seven evil exes of Ramona, the manic pixie dream girl he has fallen in love with. Oh, and Aubrey Plaza is in it. It's also on Netflix.
"John Mulaney: New in Town": Teen-favorite comedian John Mulaney is truly one of the funniest people on this planet. He has three stand up specials on Netflix and one special film, "John Mulaney and the Sack Lunch Brunch." "New in Town" is my personal favorite because it's so quotable. If you're going to watch Mulaney, make sure it isn't too late, because your uncontrollable laughter might wake your family.
"The Little Hours": This is a bit more raunchy, but it's hilarious. Aubrey Plaza (can you tell I'm obsessed with her?) stars as an emotionally unstable nun. It's got a bit of dark comedy, but the majority of MSMS students are into that. It's on Kanopy, which you can access with your 950 number, and Netflix.
"Spaceballs": It always surprises me with how many Star Wars fans I met that have never even heard of "Spaceballs." It's a true hidden gem, a lesser-known treasure, an unpopular masterpiece. And, if you love "Spaceballs," I salute you. It's a satirical comedy that just makes fun of Star Wars the entire time. Lone Starr and Barf walked so Han Solo and Chewbacca could run. You can find it on Hulu, or somewhere illegal online, but you didn't hear that from me.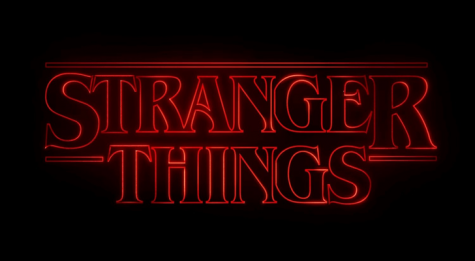 If you liked "Stranger Things":
"I Am Not Okay With This": Okay, this is seriously my current favorite show. Maybe that's because I'm in love with Stanley Barber, but you can't blame me–I have a type! It has strong 80's vibes, just like "Stranger Things," and though Finn Wolfhard isn't in it, his "It" co-stars, Wyatt Oleff and Sophia Lillis, are. It's about Syd, a girl who faces her father's death, her sexuality confusion, and the struggles of, well, being a teenager. Oh, and she has superpowers, too, but you're not supposed to know that. If you like "Stranger Things," and if you equally ship Mileven and Elmax, you'll totally dig this show. A Netflix original, it's a quick watch, with only seven 20-minute episodes. And if you've already seen it, doesn't Bloodwitch rule?
"Looking for Alaska": This is another hidden gem! Hulu has an original, "Looking for Alaska," based on John Green's bestselling book. It's actually as if "The Fault in Our Stars" and "Stranger Things" had a love child. It's just a super teenager-y show, and it has a killer plot twist, so make sure you're prepared if you watch it. Or, if you've read the book… you know.
"The End of the F****** World": "TEOTFW" is, in my opinion, somehow better than "Stranger Things." It's a bit more offensive, but it's lighthearted and comedic in that way, and it has characters you will absolutely fall in love with. It's an angsty, I-wish-that-were-me type of show following two teenagers–a rebel named Alyssa and a psychopath named James–that run away and go on this insane adventure. "TEOTFW" also comes with an awesome soundtrack. It's on Netflix!
"Sense8": "Sense8" is about a group of people that share supernatural abilities. It incorporates romance and comedy and action and all that good stuff wrapped up in "X-Men" vibes. There is even strong LGBT representation. "Sense8" is artistic and filmed across the world, and if you have a taste for cool cinematography, this is a good show for you. There are two seasons on Netflix.
"Sex Education": This show is also pretty raunchy, if you couldn't already tell from the title. It's another show about teenagers–relatable and interesting. Plus, the binge-able level is 10/10. Find it on Netflix!
"Dark": This show is basically German "Stranger Things," and that's all I'm gonna say. It's pretty underrated, and it's on Netflix. There's two seasons, so go for it–especially if you're one of those students in German club.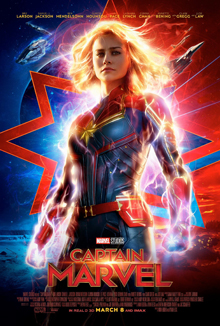 If you want female lead empowerment:  
"I, Tonya": Based on a true story, "I, Tonya" is an inspiring, emotional rollercoaster. Margot Robbie plays Tonya–a competitive, lower-class figure skater–and the struggles she faces as she works toward her goal of skating at the Olympics. It addresses quite a lot about society, and it's a really amazing movie that I highly recommend. You can watch it on Hulu!
"Lady Bird": I don't understand how "Lady Bird" doesn't have more recognition. Best described as a comedy-drama-coming of age-indie film, it's about the teenage Lady Bird, or Christine, as she navigates high school and teenhood. It focuses on the beauty and pain of the mother-daughter dynamic, and it has awesome cinematography. It's an A24 film directed by Greta Gerwig. That sentence alone should make you want to watch it, so you can find it on Kanopy!
"Parks and Recreation": This one is more of a comedy. It's funny because it's stupid, but it also has its endearing moments. Leslie Knope, played by Amy Poehler, is a driven, motivated, hard-working woman working with her less-than-ideal coworkers in Pawnee, a less-than-ideal town. It's my favorite show, and if I can say nothing more to get you to watch it, it's like "The Office." I resist the urge to also add "but better," for fear of the slander that may come from diehard "Office" fans. But seriously, watch "Parks and Rec" on Netflix or Hulu. 
"Motherland: Fort Salem": This new Hulu original is set in an alternate universe United States, and it's about witchcraft, which is always a pretty interesting feminist theme. It's epic, and it has the perfect amount of female empowerment. If your favorite season of "American Horror Story" is "Coven," this show is for you.
"Captain Marvel": If you didn't get the chance to see "Captain Marvel" in theaters, it's on Disney+. I'm including this one for all the Marvel nerds reading. It's a powerful superhero movie, and one of the best recent additions to the MCU. It has romance, comedy, drama, and action. A little something for everyone, and by that I mean both Brie Larson and Chris Evans. 
"Someone Great": Netflix's "Someone Great" is an amazing, tear-jerking rom-com with strong themes of love, loss and friendship. If you're missing your boyfriend or missing the girls this is definitely a must-watch.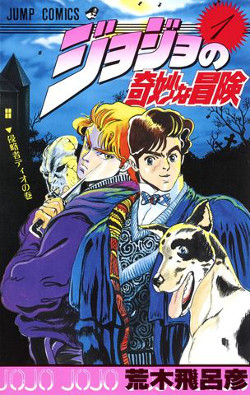 If you want anime: 
"My Hero Academia": This is the obvious recommendation. This is currently probably the most popular anime, and it happens to be my personal favorite. Yes, I stan Kaminari. It's an inspiring, action-packed anime, and it also has super cute moments–like, Ghibli-level cute–which I like. If you like anime, you've probably already watched it, so catch up on the newest episodes! And if you want to start watching anime, this is the one to begin with! If you like manga, the manga series of this anime is pretty great, too, and you can find it at pretty much any bookstore or just online. The anime itself is on Hulu, Crunchyroll and VRV.
"Jojo's Bizarre Adventure": "Jojo" is THE adventure anime, and I'm including it because, though I haven't seen it yet, everyone who watches it is obsessed with it. So watch carefully, and if you decide to hop on the "Jojo" wagon, just head to Hulu or Crunchyroll.
"A Silent Voice": This is one of the best movies on the planet, I can't even say more. It's sad, though. Be careful. Get it on Netflix.
"Bokure Wa Minna Kawaisou": This is an underrated anime if you're looking for lighthearted romance. It has a simple plot, is easy to watch and is pretty cute! It's on Crunchyroll.
"Devilman Crybaby": This anime is pretty intense, so if you're the kawaii-type person, stick with "Sailor Moon." It's a pretty mainstream anime, with dark, demonic themes. On Netflix!
"Your Lie in April": This is one of the more beautiful, dramatic animes. It's an emotional rollercoaster, and it's truly heartbreaking. If you're looking for an anime that will make you cry, this is the one! You can find it on Netflix, Hulu, and Crunchyroll.
"Somali and the Forest Spirit": This is a super, super cute anime about a young girl taken in by a Golem Forest Guardian after the near extinction of the human race. If you liked "Spirited Away" or "My Neighbor Totoro," you will definitely enjoy "Somali and the Forest Spirit." It's on Crunchyroll!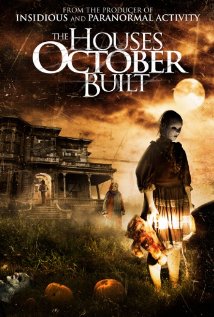 If you want horror:
"The Haunting of Hill House": A Netflix original, "The Haunting of Hill House" follows a traumatized family followed by haunting memories of a past home. It has pretty intense scenes and climactic moments, and each episode has pretty suspenseful scenes. 
"Midsommar": An A24 film, "Midsommar" is probably the most beautiful, psychologically unsettling indie films of all time. You can find it on Kanopy. It follows a group of college students on their trip to Sweden to observe a cultish community. The music and cinematography are intense but also insanely beautiful, and it's one of those movies that really messes with your mind. Don't watch it if you're faint-hearted or easily sick. 
"The Witch": Rated R, this movie is ominous and bone-chilling. It has historical aspects and takes place in a forest in New England, following pilgrim life. It highlights the intense fear of witchcraft at that time, and is truly just haunting. You can watch it on Netflix.
"The Houses October Built": This is a found-footage horror movie, so it's understandably creepy, and it has a lot of suspense leading up to some pretty good jumpscares. It's realistic and relatable, too, directed by Zach Andrews, who also directed many horror film greats: "Paranormal Activity," "Insidious," "The Visit," and "Split." It deals with America's haunted houses and excursions horror fans seek out on Halloween, and it will make you think twice about going to one again. You can find it on Hulu!
"It Comes At Night": Another Kanopy film, "It Comes at Night" is an apocalyptic horror movie with terrifying elements of mystery. It's definitely a worthy watch, and if you liked "A Quiet Place," you will definitely be a big fan of this movie.
"Buzzfeed Unsolved: Supernatural": This isn't exactly a movie, but you can find all episodes on Hulu and YouTube. I can't think of anything more stress-relieving than watching Shane and Ryan attempt ghost-hunting. Plus, some of the cases they investigate are actually pretty interesting. I couldn't not mention it.

If you want a documentary:
"Rise of Empires: Ottoman": "Rise of Empires" is an important and highly interesting and dramatic documentary series about Ottoman Sultan Mehmed's mission to capture the Byzantine capital of Constantinople. It's a pretty captivating show, and it includes some epic scenes of action and battle. This is one for the history nerds. Watch it on Netflix.
"Unlikely Animal Friends": This is a documentary series purely for nature lovers. It's a National Geographic show on Disney+, and it's the cutest thing I've ever seen in my life. Enough said.
"Miss Americana": Don't call yourself a Taylor Swift fan if you haven't seen this film yet. It's moving and emotional, following the recent happenings of Taylor's career, through the "Reputation" and "Lover" eras. I love biographical films, and this one is one of my favorites. It's on Netflix! If you liked "Gaga: Five Foot Two," "Katy Perry: Part of Me" or "Amy," you'll be all over this movie.
"Our Planet": This is one of the best nature documentary series on Netflix. It shows breathtaking scenes across the planet, from grasslands to oceans. If the two Emmy awards the show won won't persuade you to watch it, I don't know what will.  
"Greatest Events of WWII in Color": Another Netflix Documentary series, this is basically a compilation of colorized footage of significant events of World War 2. It has some breathtaking scenes and is also the perfect docuseries for history nerds.
"Self Made: Inspired by the Life of Madam C.J. Walker": Listed as #3 by "USA Today," "Self Made" is an inspiring biographical docu-series following the successful life of trailblazer Madam C.J. Walker, impressively the first self-made female millionaire America has ever seen. It's on Netflix, and it stars Octavia Spencer, who was also in "Hidden Figures" and "The Help." Those based-on-a-true-story documentaries really do be hittin' different though. 
Well there you have it! Have fun watching whatever recommendation you choose. I will definitely be cozied up with my cat watching Netflix, like, all day. Now you can, too, with great shows and movies brought to you by my expert, tasteful opinion. What are you waiting for? Grab that blanket and those snacks, and start binging!
About the Contributors
Lily Langstaff, Staff Writer
Lily Langstaff is a senior from Southaven, Mississippi. She loves honey, The Labyrinth, Fall Out Boy, and her cats, Sassy and Sweetie. On a Friday night,...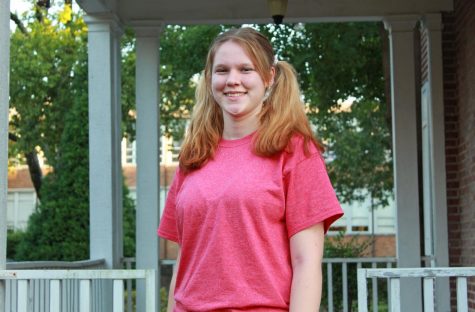 Ada Fulgham, Student Life Editor
Ada Fulgham is the Student Life Editor for The Vision, and is a member of the MSMS class of 2020. Reading, writing, singing, making and listening to music,...