Stupid in love with 'Stupid Love'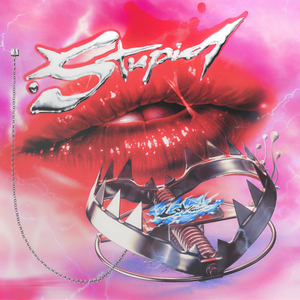 It's been about four years since Lady Gaga dropped a single, "The Cure," which was released in April of 2016. The last time we heard new music from her was the 2018 release of "A Star is Born," in which Gaga plays a debuting singer named Ally. Since then, Gaga basically has pulled a Rihanna, launching her makeup line, Haus Laboratories, last September and leaving her fans anticipating what was coming next for her musical career. 
After a long wait, Gaga delivered. Last week, she dropped a bombshell of a song–and a music video–titled "Stupid Love." Is it better than "Bad Romance"? That's up to you. Gaga announced LG6 (Lady Gaga 6)–her sixth studio album coming soon. From the techno-pop, dance-y vibes the song brings, it seems Gaga's stepping away from the "Joanne" classic rock sound and revisiting "ARTPOP" and "Born This Way." She also revealed the name and release date of "LG6: Chromatica," to be released on April 10. With merchandise also available now, it's easy to say that her Little Monsters are freaking out. 
"Stupid Love," which quickly climbed to the very top of the iTunes chart, has a clear, important message: love is powerful. Mother Monster has returned in full swing, with a music video in her signature style: weird, but cool, with choreography that makes you wanna dance. It has a captivating concept and tells the story of a post-apocalyptic, extraterrestrial planet. Lady Gaga and her tribe of Kindness punks–yeah, how awesome is that?–fight for Chromatica, which is colorfully symbolic for love and happiness. It has super funky 80s vibes, and it's just so refreshing to see Gaga being unapologetically weird again. 
In the music video, which was impressively shot on an iPhone 11 Pro, Gaga stars as a pink-haired, peaceful alien girl wanting love. Her costumes are futuristic and spacey, and the entire video has a retro-futurism aesthetic that her fans are totally digging. I wasn't exactly sure what to expect from this song, but I'm totally in love with it and I have it on replay. 
"Stupid Love" has an important message we need to carry with us, always: love is the most important, powerful thing. Gaga uses love as a weapon for peace, and in "Stupid Love," she's the fierce warrior we didn't know we needed. There's a lot to take from this song and the music video, but what Gaga really wants to get across is to spread love and kindness–this entire era quickly approaching looks like it's all about that. 
So, fellow Kindness Punks–stream "Stupid Love," and be kind to each other!
About the Writer
Lily Langstaff, Staff Writer
Lily Langstaff is a senior from Southaven, Mississippi. She loves honey, The Labyrinth, Fall Out Boy, and her cats, Sassy and Sweetie. On a Friday night,...