Violet Jira named 2020 Declamation Speaker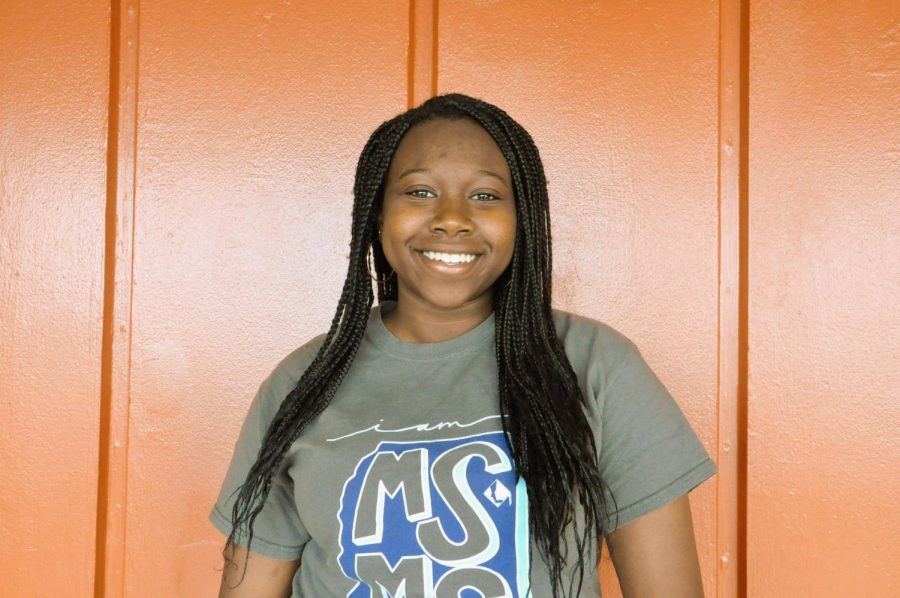 This year, Violet Jira has been chosen as the MSMS class of 2020 Declamation Speaker. A unique tradition for MSMS graduation every year the seniors of MSMS vote for one student to take to the stage and set the tone for the most important day of their high school careers.
"I was so excited and happy when I found out I had gotten it because it wasn't one of those things where I was sure I was going to get it," Jira said. "There were so many amazing people who delivered speeches. Linda's was awesome, Gina's was great. Everyone who gave one just did so good that I worried I didn't have a chance."
"I'm not someone who's afraid of public speaking," Jira continued. "Honestly, my biggest fear was that people wouldn't laugh at my joke. But it was awesome, and the crowd was so responsive. Even if I hadn't gotten it I would've felt good because I felt supported in my efforts."
Cecile Roberts, a senior and close friend of Jira, professed words of admiration and praise for the newly announced declamation speaker.
"Violet has always been a very natural speaker," Roberts said. "People have always looked up to her because of her leadership qualities and strong character."
Jira attended Cleveland Central High School before coming to MSMS, and to her, the biggest difference between MSMS and her home school is the love of learning that MSMS students possess.
"When you come [to MSMS] you're around people who want the same thing as you," Jira said. "They want to be better people, they want to impact society, they want to learn as much as they can, and they enjoy being in class. It wasn't like that at my old school. If you had those qualities, you were in the minority, which is one of the big reasons why I came to MSMS."
When she's not giving speeches or inspiring her fellow classmates, Jira passes the time by reading, writing and being around her friends. Her favorite book is "The Great Gatsby" by F. Scott. Fitzgerald, and her favorite thing about MSMS is the people.
"The teachers who devote so much of their time and wisdom to make us better people, the students, my juniors, seniors, and grandseniors, Res life, Advancement Office, like everyone, they're just so amazing," Jira said. "All of them make me a better person just by being around them. It's not just smart people, it's good people. People here want to make the world a better place, and they want to be better people."
Fellow classmate Tiwaniya Tyler was thrilled that Jira had been chosen as speaker, for she feels that Jira perfectly exemplifies the ideals of MSMS.
"Violet has been one of my closest friends for my entire MSMS career," Tyler said. "I'm so happy that she'll be representing our class at graduation."
Jira's advice for others at MSMS is to take advantage of every opportunity put in front of you.
"I didn't do as much last year as I did this year," Jira said. "There's nothing to be lost by getting involved and completely throwing yourself into everything MSMS has to offer. Do Research, compete in Science Fair, do Boys and Girls Club, play a sport, throw yourself in and do what makes you happy. If you want to try something, try it! Don't be afraid to do things."
"My best memories [at MSMS] were in my Microbiology class with Dr. Odom spring of my junior year," Jira reflected. "I loved my lab group, and it was so awesome being able to swab things and watch them grow. The collaborative effort to learn something more you're all interested in was amazing."
Jira looks forward to seeing the wonderful things her classmates will accomplish.
"I'm sad to graduate, and I'm trying not to think too much about it, but everyone around me is going to amazing places and is going to do amazing things," Jira said, "I'm able to recognize that I can't stay here forever."
About the Writer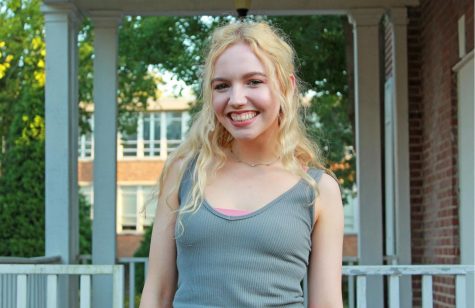 Gracie Rowland, Staff Writer
Gracie Rowland is a junior from Columbus, Mississippi. She enjoys drinking copious amounts of Diet Coke and coffee, reading angst-y poetry, and re-watching...