BTS makes a comeback with their new album 'Map of the Soul: 7'

After a long 9-month break from releasing new music, worldwide K-Pop boy band BTS is back with "Map of the Soul: 7," one of their longest albums yet. Their previous album, "Map of the Soul: Persona," had a more extroverted vibe to it, where the lyrics of the songs went into detail about topics like love amongst people. However, this new album takes a much more personal aspect, where each track specifically explores the members' feelings about certain topics. "Map of the Soul: 7" is even more personal to the group as a whole because the number seven represents the band's seven members as well as the fact that this year will mark BTS's 7-year anniversary as a group.
BTS's repackage album consists of 20 songs, 15 of which are new. The other five tracks come from their previous album. Six of the new tracks are solo songs for each member except for RM since his solo track is one of the repackage tracks.
Two of the tracks, "UGH" and "Interlude: Shadow," incorporate many western hip-hop and trap beats. BTS has gradually incorporated more pop western beats into their music, but these two give more Travis Scott and NBA Youngboy vibes. Upon first listening to "UGH," the riff could easily fool you to believe the next song on your playlist has started. "Interlude: Shadow" is rapper Suga's solo song, while "UGH" is the rap line's song, including members J-Hope, RM and Suga. It is another diss track from BTS saying sayonara to all their haters, similar to one of their previous tracks, "Ddaeng." "Shadow" includes lyrics such as, "I'm afraid, flying high is terrifying." The rapper expresses all the fears and anxieties he experiences from the responsibilities of being a top star. This track is definitely very different from any rap song that has been released from any BTS member, which adds more variety to BTS's range of music.
Tracks "Black Swan" and "Louder Than Bombs" both have a very dark and edgy vibe. Starting out with a delicate instrumental sound, "Black Swan" sounds like a very classic BTS song. The group is trying to convey a struggle they are having either within themselves or with someone they know. A black swan symbolizes something impactful and unexpected, and that is a relatively common theme amongst BTS songs. The selling point of this track was definitely the performance. The dance is very intricate and incorporates graceful yet powerful moves. "Louder Than Bombs" takes on a more emotional side of BTS as they talk about a one-sided relationship falling apart despite efforts to hold it together. From the outside, this relationship seems desirable and admirable.  However, everything is not as good as it seems. Unlike "Black Swan," "Louder than Bombs" has a much more delicate and high pitched sound, giving the song an almost eerie vibe to it.
The tracks "Filter," "My Time," "Moon" and "Inner Child" are the solo tracks of vocalists Jimin, Jungkook, Jin and V, respectively. "Filter" has a Latin flare to it. He used references to movies such as "Aladdin" to tell the audience a story about the relationship between himself and ARMY (the group's fanbase). The lyrics for "My Time" are very different from "Filter" as it reflects directly on the youngest member of the group, Jungkook. The member thinks out loud and asks, "Can I finna someday find my time," reflecting about the time in his youth where everything passed by faster than most due to his celebrity status from the young age of 15. He expresses the troubles he's had with finding the balance between his life inside and outside the spotlight. "Moon," similar to "Filter," talks about his relationship with BTS's ARMY. The lyrics use aspects of nature such as the moon and earth to represent his love for ARMY. The track has a very light-hearted tone to it and could be a good song to listen to in the morning to brighten one's mood. Lastly, BTS's V speaks about a hard time in his life through the lyrics of "Inner Child." This song is more relatable in the life aspect of things. We go through rough times in life, but, as V says in the song, "It will be okay, because today's me is doing fine."
The tracks "ON" and "Respect" have a more powerful tune and beat to them. "ON," the title track of the album, talks about how they are climbing to the top and no longer feel the pressures of society on their shoulders. With a very powerful and eye-catching choreography, we both already know that the live performance of this song will be nothing short of amazing. "Respect" is a unit song consisting of rappers RM and Suga. This track has R&B sounds with a strong base. They rap about the importance of respect and how it is something to be earned. They tell us how our words convey how much we actually respect each other, but later in the song they also question if we really respect each other as much as we say we do. It's easy to see that the duo isn't putting up with anything or anyone that doesn't know what genuine respect is.
Bringing in more fun and casual vibes, "00:00 (Zero O'clock)," "Friends" and "We Are Bulletproof: The Eternal." The vocalist song, "00:00," is introduced with more pop type beats. It talks about how some days can be hard but we can go on since tomorrow, hence 00:00, will soon come. BTS even reveals some of their own struggles with the lyrics. "I keep forgetting familiar lyrics, There's nothing going my way," emphasizing the worry they have about giving their best performance on stage. "Friends" is a unit song by Jimin and V, and in this song they talk about their friendship and how it came to be to what it is today. So cute, right? It's a nice song to jam out to in the summer due to its lighthearted sound and fast paced beats. "We Are Bulletproof: The Eternal" is more mellow with a hard-hitting chorus. The song showcases the strong relationship BTS has with each other. This song is definitely a tearjerker and emphasizes how much BTS has gone through together from their debut as rookies to now when they have millions of fans across the world watching them.
Last, but certainly not least, the outro of this album is the track "EGO." This is a solo song by the rapper J-Hope. The sound of EGO is fairly similar to most things produced by J-Hope. It's upbeat, fast paced and makes you want to dance! EGO is the outro of the album, and in the song J-Hope speaks about the negativities in his life that he had to overcome. Once he overcame his fears and learned to "trust himself," his true ego was brought out and has led him to have the confidence he has today. The music video consists of bright colors, free style dancing and baby pictures of the idol. This song and music video definitely conveys the lyrics of the song perfectly along with the final theme of the album.
BTS's albums seem to only get better as the years go by. This album truly reflects all the hard work and dedication the group has put in the past seven years. Revealing the honest and real emotions of the band members through great music, BTS has exceeded our expectations yet again. BTS ARMY's expectations will be exceeded even further with all the live performances of the new tracks that will be played in their upcoming world tour. The world tour is planned to start April of this year and last until September spanning across countries like Japan, US, South Korea and Germany. Just an FYI, it's not too late to snag a ticket. 
About the Writers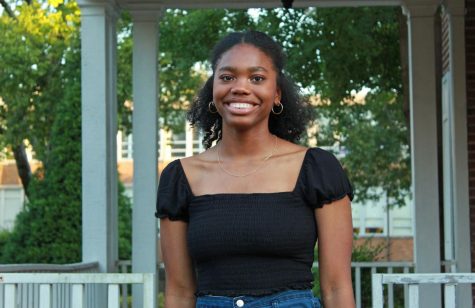 Adriana Mays, Staff Writer
Adriana Mays is a current junior and a native of Starkville, MS. In her free time you can catch her listening to music or claiming to be on a diet. She...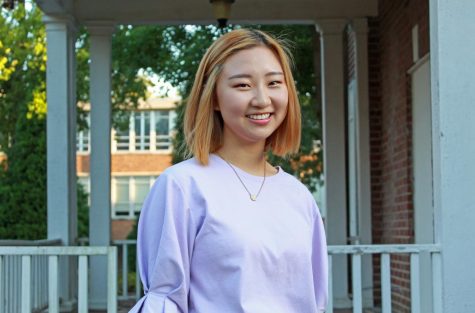 Clare Seo, Copy Editor
Clare Seo is a junior from Starkville, MS and serves as a Copy Editor this year. She enjoys going on photoshoots with her friends, eating Taco Bell and...