BSA Hosts Black History Program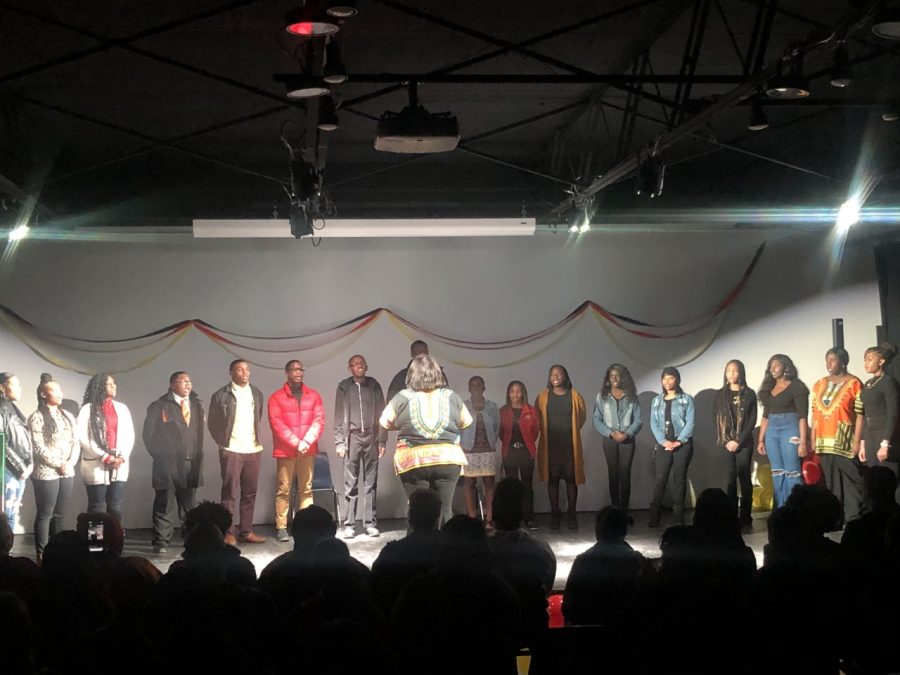 Titled "A Walk Through Time," this Black History Program featuring performances that ranged from dancing and stepping to singing and acting, sought to demonstrate the cultural meaning of Black History. The Black Student Alliance (BSA) hosted this event last Saturday as a part of their Black History Month series.
The program began with Christopher Lairy and his choir members singing the African American national anthem, "Lift Every Voice," followed by a welcome by BSA Vice President Niyah Lockett. She explained why Black History Month should be celebrated and acknowledged.
"In a perfect world, we would not need a Black History Month. In a perfect world, black people would have been appreciated for their advancements, culture and importance from the beginning," she said. "That is not the case, though. Events like these help for black students here at MSMS to inform their peers and also the community on the history and heritage of Black America."
Lockett also touched on the significance of having a BSA.
"The Black Student Alliance is somewhat of a safe haven for Black students. BSA gives the African American population at MSMS an outlet to express their grievances and facilitate the improvement of minority life on campus," she said. 
The discussion portion of the program included "Slavery," "Civil Rights" and the "Modern World of Black Americans." The narrators for each of the three segments were juniors Alexis Richardson, Meghan Curry and Madison Huddleson, respectively.  
The Voices in Harmony (VIH) choir added to the program with musical accompaniment.
"The Black History Program allowed me to showcase a bit of my culture while doing what I love most," VIH President Amryria Kimble said. "VIH is about being exposed to new cultures and genres. I tried to incorporate everyone by letting each of them have somewhat of a solo."
Following VIH's performance,  the Aberdeen High School Choir, the Blu Diamondz and Blu Knightz step teams, and senior Raven Day all showcased works that represented a different aspect of Black History.
The Blu Diamondz and Blu Knightz came together to perform an original step routine while Raven Day recited her poem "Summer Days" and showcased a video that she created to recognize those who have lost their lives due to police brutality and other racial injustices. 
Before wrapping up the program, BSA President Cameron Thomas took the stage to perform his original monologue from Tales from the Crypt that demonstrated the interracial relations of society's past. 
"
It is important to celebrate Black History because so much of our history has been watered down and put within the crevices of our history books."
— Cameron Thomas
"It is important to celebrate Black History because so much of our history has been watered down and put within the crevices of our history books,"  Thomas said. "[The program] is a way to show how much of an impact African Americans have had on our society even after being put into situations where it seemed impossible to have any type of impact for further centuries."
The Black History Program was arranged in order to inform those about Black History and show the many cultural elements tied to histories such as music, dance and art. The members showed a positive outlook on the future of the program.
"Each year the program only gets better and better,"  Kimble said. "There's not enough time to express everything about black history in an hour program, but I feel that BSA did an excellent job by extending this program throughout the month with different mini-events. I can't wait to see what else is next to come."  
About the Writers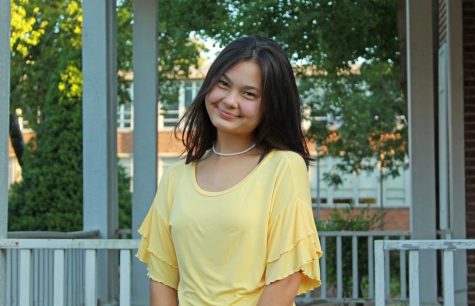 Weslyn McMurrin, Staff Writer
Weslyn McMurrin is a junior at MSMS from Pearl, MS. Her hobbies include playing soccer, painting and listening to music. McMurrin enjoys hanging out with...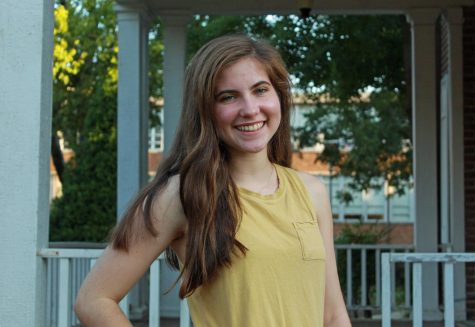 Amanda Anderson, Staff Writer
Amanda Anderson is a junior from the coast town of Long Beach, MS. She enjoys photography, exploring Adobe Lightroom, and soccer. Anderson is looking forward...