Magnolia Independent Film Festival makes its annual return to Starkville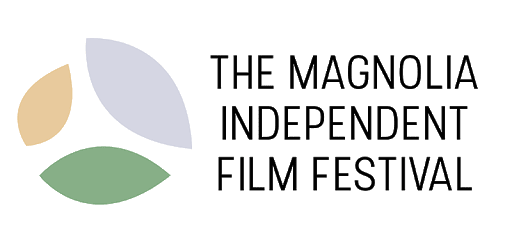 Every year, dozens of award-winning filmmakers flock to the Golden Triangle to participate in Starkville's annual Magnolia Independent Film Festival. 
This weekend, directors from all over the world will continue this tradition and bring films stemming from every genre. Heart-wrenching documentaries, light-hearted and humorous family comedies and heavy-hitting dramas populate the line-up, offering a diverse array of thought-provoking films for festival-goers.
To Andrew F. Madison, director of the short film "Doodle," film just came naturally. "I started as a little kid, I guess I always had one of those little camcorders around filming my family. Eventually, I gravitated away from family members and began working with professionals," Madison said. 
"Doodle" follows a widowed woman coming to terms with her husband's death following the discovery of a mysterious pencil. Running for only 17 minutes, The film's deep-seated story was difficult to fit within the tight time constraints of a short film. "['Doodle'] has the feel of a feature. There are a lot of moments where you sit with the characters," Madison said. "You have such a tight time frame to feel with the characters. Making [a viewer] feel something in such a short period of time is tough, it makes you focus on what is important. More than anything I hope it sticks with them. I am more open to the discussion of it rather than the 'did you like it or not?"
"Doodle" was filmed in Alabama, a spot that is often neglected when it comes to big-budget filming in the South. To Madison, however, just because Quentin Tarantino is not at work making a blockbuster in Huntsville doesn't mean it lacks potential. "Location played a part in the look, but the talent pool here is a lot bigger than people think and unless you're involved in the film world people don't realize that there are filmmakers all around," Madison said. "Films are constantly being made everywhere. Just get out and do it. Don't feel nervous about reaching out to people who are in your circle. Reach out and collaborate. Come up with ideas and get involved with people in your communities."
While Madison naturally developed his love for film, it was all in the family for "Hangry" director Clint Till. "I had an uncle who was a creative director in advertising so I grew up around the creative industry," Till said. "I grew up watching him and his industry produce and I had a chance early to be on those sets." 
"Hangry," a light-hearted family comedy, follows an elderly nursing home resident on his journey to find a bag of Doritos chips. "Hangry" is based on the widely-popular contest held by the chip manufacturer asking contestants to create the best commercial for the Super Bowl. "I had this idea about an old man in the nursing home who just wanted Doritos," Till said. "I didn't make this commercial, but I thought it might make for a funny concise short film. The tone is very light, the tone is very colorful and the tone is very humorous."
Running at only eight minutes, "Hangry" offers a very different experience for viewers than most other entries. "I've been to a lot of film festivals and I've shot and directed a lot of films and over the years you see a lot of what's out there," Till said. "I've seen a lot of heavy drama and films that speak on social issues, and I wanted to give film festival-goers something to cleanse the palate while also telling a story. We're not poking fun any way, it's not slapstick."
While other films opt for multiple locations to build a complex and moving universe, "Hangry" elects for the exact opposite. "['Hangry'] is focused on two things, really," Till said. "One location and minimal cast with two main characters and just by keeping the premise simple, by giving the character a very simple but very relatable story, you know he just wants some lunch. Everyone has been hangry from time to time."
Till, who also works as a full-time video shooter and editor in marketing for St. Jude's Children's Hospital, knows all too well the balance between professional life and personal life. "There is definitely a balance," Till said. "I'm a husband and dad to three children. There are a lot of great prolific filmmakers in Memphis that are churning out amazing stuff, and I don't mind taking my time with a script."
Till's other film, "Big and Tall," is available on Amazon Prime. 
While "Hangry" gives viewers a short comedy to cleanse their palate, director Brian C. Miller Richard's "Lost Bayou" offers quite the opposite. Richard, who attended film school in Sydney, Australia, began working in film more than 15 years ago. "I got a job at a TV station in the Lafayette area, got into a film making course and I got introduced to the idea it could be a career," Richard said. "Working as an editor, director of photography, director a bunch of different things. I started directing a couple of years ago, and it was kind of a natural progression."
To Richard, his schooling in Sydney prepared him perfectly for this dark drama. "I had a very interesting film experience in Australia," Richard said. "They have a blue-collar filmmaker 'get it done' mentality. I know most people's jobs and how they work. I know the process a lot. They have a nice film industry [in Australia] but it's nowhere near the Hollywood system back home, so they know the process and wear a lot of hats." 
"Lost Bayou" follows the story of a young woman who receives a call from her father that her mother had passed away. The woman, who herself is suffering from opioid addiction, finds out a strange secret that her father is hiding on their houseboat that is floating in the murky waters of the Louisiana bayou. 
With such a grim and gothic aurora surrounding the movie and deep topics discussed, it's hard to deliver a strong and optimistic message. "She's addicted to opioids, but it's about addiction in general," Richard said. "You know, isolation in your life and things in your life can spiral out of control, but family and faith can bring people out of this. Not everyone probably has the same story, but it was everyone's personal stories we pull from. We had those people read over and they all responded to the message of accepting things that have happened in your past." 
"It's not a quick fix; it's about the process."
While the idea of living on a houseboat in the middle of a Louisiana swamp seems alien to most, it's all relative to Richard. "It's a kind of a personal film. I grew up in Breaux Bridge. My family had a houseboat growing up so I spent a lot of my life growing up on the water," Richard said. "['Lost Bayou' is] something from my tribe, something that came from my culture. I knew I wanted to make a movie kind of where I came from. I knew about life on a houseboat. I wanted to introduce something unique, a story that deals with healing between a father and daughter, her job being a healer, almost."
While topics such as addiction, death, and desire are touched in one or all of the films mentioned, "For a Better Life," directed by Yasmin Mistry stands out. For starters, it's an animated documentary following the story of a young boy, Fekri, who was sold for $100 at the age of five and grows up through the foster care system in New York City. 
To create "For a Better Life," Mistry began by asking a number of foster children their own personal experiences within the system in an effort to make one documentary short. However, these stories eventually developed into a series, with "For a Better Life" being the fourth film released. "Once we started going through our footage we realized we had way more material than could possibly fit into one film," Mistry said. "The other stories we collected were too important to end up on the cutting room floor so we decided to make a series of films, each profiling one particular youth's stories."
Mistry's team is radically different than the local actors of the aforementioned films, with many members growing up within the U.S. foster system itself. "What makes our film unique is the format and crew. 'For A Better Life' is an animated documentary which combines audio interviews from our film subject with animated visuals," said Mistry. "Numerous foster youth, foster parents, foster siblings, and social workers participated behind the scenes as camera operators, musicians, composers, producers and more. Fekri himself, an aspiring hip-hop artist, contributed original music and spoken word performances to the film. While everyone's story is different there are universal themes in Fekri's story, and all foster youth's stories, that I think everyone can relate to at some point in their lives."
To Mistry, this lifestyle is all too neglected. "For over a decade, I volunteered as a Court Appointed Special Advocate (CASA) to help children find permanent homes. That experience exposed me to the varied, and sometimes traumatic, interactions foster children and their families have with social services and the courts," Mistry said. "Because I am trained as an animator, I wanted to use the storytelling tools I'm familiar with to reveal truths about foster care from those who are living it."
"Much like you, the majority of foster youth want to go to college yet according to studies only 50 percent will graduate high school, and less than nine percent will obtain a bachelor's degree in their lifetime," Mistry said. "You can help them achieve their goals by fundraising for, or donating, some of the tools they need like schoolbooks, clothes for interviews, school supplies, etc. National organizations like One Simple Wish, gives you the opportunity to grant individual youth's wishes but you can also reach out to your local foster care agency to see if they have specific needs. Check out organizations like Together We Rise. which will help you organize events where you can build bikes and skateboards for foster youth, or even create birthday boxes for kids in care whose birthdays often get overlooked."
Mistry is also excited about bringing Fekri's story to more eyes, especially those in the Deep South. "We do a lot of screenings in partnership with foster care organizations and social work agencies, which is amazing but can be a bit like preaching to the choir," Mistry said. "What's great about screening at film festivals like Magnolia is that it allows us to reach new audiences and communities that may not be familiar with such stories. This is a key first step which allows us to create awareness and inspire people to take tangible actions like volunteering, mentoring and even becoming foster parents themselves — all of which we're happy to say people have done after watching our films. If you don't have the time or resources to volunteer then the simplest thing you can do is to learn about the issue, be supportive of youth in care, and remind people that being in foster care is a life circumstance and is not a reflection of the youth's actions or behavior."
All four of these films will be featured this weekend at the Magnolia Independent Film Festival, running from Feb. 27-29. You can check out the lineup here.